How To Protect Your Commercial Property From Water Damage Remediation
If you manage or own a commercial property, you will know just how much work goes into maintaining it. Unlike private residential property, commercial properties are subject to health and safety regulations, standards of maintenance, and other laws that mean you can never overlook minor issues with the building itself. And water damage remediation can be a headache.
One major enemy of commercial properties is water damage. Water damage can ruin electrical equipment, make the property's structure unsafe, and make the building impossible to work in. Protecting your commercial property from water damage should be a high priority for any building manager or owner.
In today's article, you will discover how to protect your commercial property from water damage once and for all.
Pay attention to your roof design
The roof of your commercial building will play a huge part in protecting the entire structure from water damage. Of course, rain falls upon the roof of a building, meaning if your roof's structure or design is poor, it could let water into the building itself.
If your building has a flat roof, as many office properties do, you should ensure that there is somewhere for the water to run off the roof. This could be funneling into a water tank, or simply clearing the gutters to ensure water can run smoothly away from the roof instead of gathering and flooding.
If your commercial property roof is slanted, this will make it easier to get rid of water, as water can run down the sides and off the side of the building. You will need to ensure your roof surface is upheld, and that any damage to the roof itself is fixed straight away to avoid water leakage.
Hire a contractor with great supply knowledge
An experienced, knowledgeable building contractor is the difference between easy building maintenance and stressful building maintenance! By having a good contractor on your team, you know that any issue you encounter will be sorted quickly and professionally.
A good contractor with great supply knowledge can source maintenance products, like supercast, that you might need to prevent water damage. Your contractor will know who to call and can sort the issues on your behalf.
Prepare for extreme weather conditions
If your commercial property exists in an area that is subject to extreme weather, such as tornadoes, hurricanes, huge rainstorms, or excessive snowfall, you need to be extra careful about water damage.
Not only can rainfall cause water damage from the roof, but it can also flood the building from below. Making sure your building's foundations are solid enough to withstand extreme weather is a crucial move if you want to protect your building from water damage long term.
Final Thoughts On Water Damage Remediation
When it comes to water damage, prevention is much better than reaction. Water damage can be very expensive and take a long time to fix once it has already occurred. Make sure you are following these steps to prevent water from affecting your commercial property, so you can keep your building – and those who work within it – safe.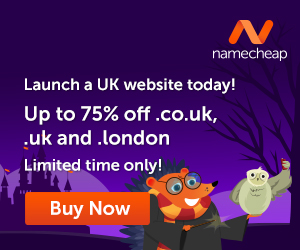 ---
Images courtesy of Pixabay, UnSplash, and Pexels.
Do you know that the more you use your brain, the better it is for you? AND, the more difficult it becomes to get 'old'? Yup, the brain is really a 'muscle', and the more you 'exercise' it, the better and stronger it becomes. With that said, let's see how we can make the brain better.
How about that second career? Ever thought about writing? Or even have someone write for you if you think this would be a better alternative? Well, how about creating your own website? Letting your voice be heard…without actually talking…but using words online. We all have a story within us…what's yours?
The time is NOW, step out into the world of possibilities…do something different and discover new horizons. It is not difficult and certainly easy when you know the way to do it.
Let me introduce you to Wealthy Affiliate, the place where I learned how to create a website and 'let my voice be known'. This is where I learned how to create my own blog and connect with people who helped me along the way.
Get your free hobby makeover guide I created to help you get started.

In it, I will tell you:
When you learn how to create your own blog, you get to choose the things that you write about. You can also use the blog to make extra income.
Make Another Dream A Reality – Get Your FREE Hobby Makeover Guide TODAY – It is your motivation to make a new start in your life…no matter where you are – geographic location is NEVER a problem either, especially when you live the laptop lifestyle.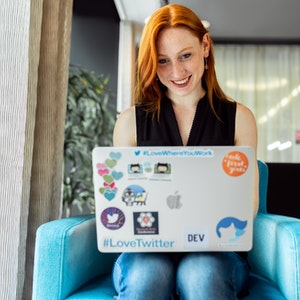 Photo by ThisIsEngineering from Pexels