How You Can Create A Modern Reception Area That Also Reflects Your Brand
https://www.pexels.com/photo/people-near-white-counter-desk-2451616/
As a business owner, having a modern reception area can say a lot about your business. You know what they say; you never get a second chance to make a first impression.
It may sound cliché, but it is definitely true. When it comes to your business, the first thing people will see is your reception area. It is so important to create a positive and welcoming environment, which reflects your brand as well.
With that in mind, read on for some top tips on designing an impressive modern reception area.
When it comes to your business, the first thing people will see is your reception area.
Stylish And Professional Furniture
There is only one place to begin, and this is with stylish, modern, and professional furniture.
Firstly, you will need a reception desk. Executive office desks are a good choice, as they boast a sleek and contemporary design, which is guaranteed to impress.
These office desks come in various sizes and shapes, from rectangular to wave desks, and so you should not have any trouble finding the ideal desk for your office space.
You will also need comfortable office chairs, as well as stylish and efficient filling cabinets. Nothing looks worse than messy paperwork everywhere!
Branding
The importance of incorporating branding into your office area cannot be ignored. When choosing a color scheme, consider your logo and tie this in. If your logo is bright yellow, don't make the entire reception area this color! You can, however, add yellow accents to the room. Branded products for guests to take away are also advisable, such as branded pens.
Lighting
Don't underestimate the importance of getting the lighting right in your reception area. To make the room feel spacious and welcoming, you will need as much natural light as possible. The last thing you want is for your reception area to look dull and dingy. This can easily happen if the room is small or has an awkward shape.
Another way to brighten up the room is to place a large mirror in the reception area. The light will reflect off the surface of the mirror, opening up the room. Spotlights can also help to add a sophisticated feel, and they can be used to light up branded signs and alike.
If you require a lot of artificial light in order to create a functional reception area, make sure you use filters to create a safe and more comfortable area. You can get help at makegreatlight.com. These filters can produce a much more productive reception space.
Finishing Touches
Last but not least, there are numerous finishing touches you can add to bring everything together and make your reception area first-class. Brighten up the walls with some wall art and use this space as an opportunity to show off your accolades and any awards you have won.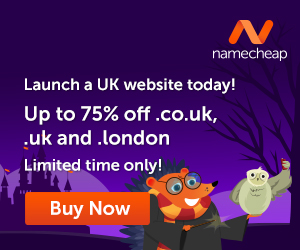 Make sure you have branded material on show, and invest in some big, bold plants, which will add a calming and natural touch to the reception area. Plants can boost health and make space feel much more welcoming.
Hopefully, you are now ready to create an impressive reception area. To get started, find the furniture you need for your modern reception area.
---
Images courtesy of Pixabay, UnSplash, and Pexels.
Do you know that the more you use your brain, the better it is for you? AND, the more difficult it becomes to get 'old'? Yup, the brain is really a 'muscle', and the more you 'exercise' it, the better and stronger it becomes. With that said, let's see how we can make the brain better.
How about that second career? Ever thought about writing? Or even have someone write for you if you think this would be a better alternative? Well, how about creating your own website? Letting your voice be heard…without actually talking…but using words online. We all have a story within us…what's yours?
The time is NOW, step out into the world of possibilities…do something different and discover new horizons. It is not difficult and certainly easy when you know the way to do it.
Let me introduce you to Wealthy Affiliate, the place where I learned how to create a website and 'let my voice be known'. This is where I learned how to create my own blog and connect with people who helped me along the way.
Get your free hobby makeover guide I created to help you get started.
In it, I will tell you:
When you learn how to create your own blog, you get to choose the things that you write about. You can also use the blog to make extra income.
Make Another Dream A Reality – Get Your FREE Hobby Makeover Guide TODAY – It is your motivation to make a new start in your life…no matter where you are – geographic location is NEVER a problem either, especially when you live the laptop lifestyle.
Photo by ThisIsEngineering from Pexels