How To Create Better Website User Engagement [List]
Here 9 tips to create better website user engagement for your business. It's not enough to just have people visit your website. That'll have little to no impact on your website's success.
But of course, wanting #engagement and making it happen are two different things.
Instead, what you should be aiming for is website engagement. They'll stick around long enough to really get to know your website, and just as importantly, they'll also return in the future.That provides a solid foundation for long-term success.
But of course, wanting engagement and making it happen are two different things. So how do you boost engagement? We take a look at some tried and tested methods below.
Website User Engagement Tips That Are Handy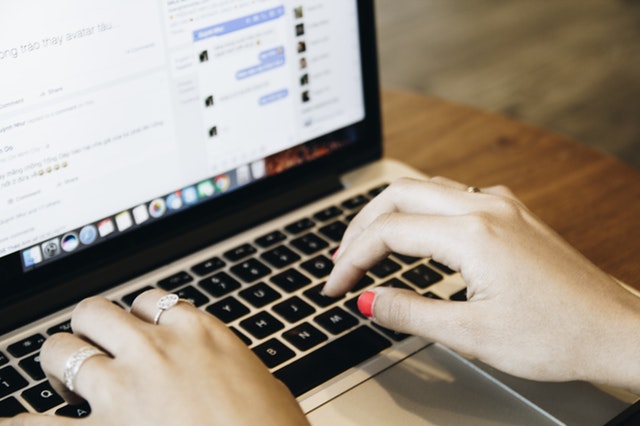 Source: Pexels.com
Get Focused
One of the best ways that you can create engagement with your customers is by directing them to focus on one thing, rather than on too many subjects. To do this, you'll need to think why your website exists in the first place. What is it that you're providing at the core?
Too many websites have an underlying angle yet over complicate things. They try to be too much. Rather than trying to be everything to your website visitors, just be one thing. You'll be their go-to resource for that. It's better to build an in-depth, highly specific website rather than offer a little of everything.
Make It Easy
You're not building your website for yourself; you're building it for your visitors. As such, one of the best ways to create engagement is to make using the site an engaging experience. This is something that many website owners fail to think about it.
They don't consider how a first-time – or even repeat – visitor will use their website. As such, it's best to use a usability testing platform, and ensure that your website is meeting the needs of the user. A well-designed, intuitive website will be much more engaging than a website that is overly complicated and fails to take into consideration how a user is going to interact with the site.
Getting In Touch
People love stories. They want to know the people behind the scenes, why they're doing what they're doing, and how they got there. As such, a little of information about your personal background will go a long way — photos, your story, and so on.
It's also recommended that you offer your visitors the chance to get in touch with you. An email address, mailing address, and phone number can help strengthen the relationship between you and your customers. It also works in another way, too: it helps to build trust.
You can't create engagement if the trust isn't there. In the online world, it's important to demystify yourself, and allow people to reach out if and when it's needed.
Ask For Their Opinion
A website isn't a one-way street. It's a dialogue, between the website and the users. As such, one of the best ways to create engagement is to ask your visitors to give something of themselves to your site.
This could come in the form of reviews, comments, personalized profiles, and so on. Everyone finds it much easier to engage when they've got some sort of investment.
Offering Something Of Value
Your website shouldn't exist just for your benefit. It should primarily exist for the sake of your visitors. So take a look at your website, and ask yourself what you're currently providing for them.
Is it enough?

Or are you asking your visitors to just care about the things that fundamentally benefit you and your website?
There are multiple ways that you can offer something of value to your visitors. For example, you can write blogs built around your industry (let's say you've got a clothes website, a blog could be information about the latest trends).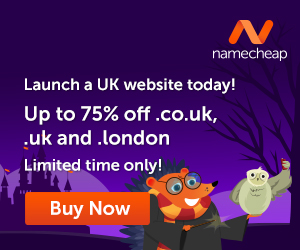 Alternatively, you could offer tutorials about the best way to use whatever it is you provide. Don't just expect your visitors to help you — you should also help them.
Loyalty Systems
How do you get people to carry on visiting your website? We don't want to say "you bribe them," but it is true that you need to offer something of an incentive. One such way is to offer a discount for existing customers.
You can't just expect your customers to be loyal to you if you're not also loyal to them. Periodically adding a discount to their account shows that you care.
Avoid The Annoying Aspects
There are some websites that visitors really want to love, because they like the content or the products and services they provide, yet the website makes it difficult for them to do so.
If your website has too many annoying aspects and features, then you'll be driving a wedge between you and your customer — they won't be able to fully commit and engage with your site.
It's hard to feel a closeness with a person who does things that you don't like. It's the same with your website. If you have auto play videos, sound notifications, and endless notification and email requests, then all you'll be doing is putting people off your website. First and foremost, you should try to ensure that your website is likeable!
In Their Inbox
People can barely remember what happened yesterday, even if they had a good day! When it comes to websites, it's even more difficult. A visitor might have loved your website, but unless they've added it to their bookmarks, then it might be some time before they're back.
As such, one way to drive engagement is to put yourself in their inbox. It'll remind them that you still exist, and also provides a chance to reaffirm your commitment to them, which you can do by sending special discount codes/early access links, and so on.
What Works, What Doesn't
Over time, you should have all the answers you need to the question "how do I give my visitors what they want?" It's all in the data. Take a look at where your visitors are spending their time, the pages they don't like, and so on.
You'll be able to tailor your website to give the people what they want, boosting engagement. Let's start the ball-a-rolling as you create your website user engagement and deliver the best to your users.


---
When you learn how to create your own blog you get to choose the things that you write about. You can also use the blog to make extra income. Here is where I learned how to create my own blog and connect with people who helped me along the way.
Make Another Dream A Reality – Get Your FREE Hobby Makeover Guide TODAY – This is your motivation to make a new start in your life.