Basic Checklist To Create Product Prototype[List]
Image Credit: Pexels, Free to Use Licence
Have an idea to create product prototype? There are a few basic things to consider. If you're an entrepreneur or inventor with an idea for a great new product then you are eventually going to need to create a prototype in order to demonstrate to prospective buyers that your concept and idea works in real life.
It's very important that this design is accurate
But doing this can be daunting not to mention expensive. If you've already done your competitor analysis, understand what you want your product to look and the materials it will be made from, then read on to see how to approach this next, exciting, stage of your business.
Basic Checklist To Create Product Prototype
Create An Accurate Drawing Of Your Product

Create A Handmade Sample

Hire A Prototype Making Company

Alternately Create A Digital Sample
Create an accurate drawing of your product
Having analyzed competitor products you hopefully have an idea of what you want your product to look like and what you want it to be made from. Now is the time to take that vision to the next level and hire a designer to create an accurate drawing using Computer Aided Design software (CAD).
It's very important that this design is accurate as this is what will be sent to the prototype making company for production and any inconsistencies in the drawing could translate over to the finished product.
Create a handmade sample of your product
Now that you have an accurate drawing, but before you spend money on a prototype making company, make a sample yourself using materials that are readily available.
For the purpose of this sample prototype it doesn't matter that the materials are not exact or that certain complex parts do not work, this model is simply going to help you explain your product and will make it easier to demonstrate any moving parts to your selected company.
At this point the prototype doesn't need to be perfect or even to scale.
Hire a prototype making company
Using an official company will enable you to have your prototype made by people who have access to special purpose machines which could cost you thousands if you were to purchase them yourself. Speak to a variety of prototype making companies to assess their credentials and rates and be sure that they are comfortable with the model and drawing you provide and the materials you want to use.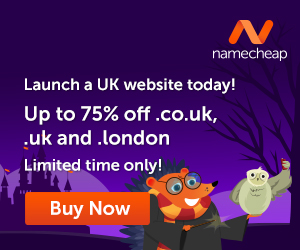 If you cannot afford a prototype making company at this stage then consider creating a digital prototype and using this as a proof of concept to gain funding before moving onto this stage.
Alternatively create a digital prototype
In some cases it may be enough to create a digital prototype using a modeling program and computer software. This will enable you to see a 3D working model of your design on the screen that you will be able to interact with.
This is a cheaper option than having a full size prototype made by a company as you do not need to pay for the labor or raw materials. It does have its limitations however, as you cannot use the product in a real life setting.
With a working prototype of your product you are now entering the next stage of your business, congratulations! You now know how to create product prototype from idea to reality!
---
Images courtesy of Pixabay.
When you learn how to create your own blog you get to choose the things that you write about. You can also use the blog to make extra income. Here is where I learned how to create my own blog and connect with people who helped me along the way.
Make Another Dream A Reality – Get Your FREE Hobby Makeover Guide TODAY – This is your motivation to make a new start in your life.