How Do You Encourage Long-Lasting Customer Relationship Marketing?
Establishing a strong customer relationship marketing base with your customers is a key feature of a successful business, as reliable, loyal clients often support your brand more than you may initially realize.
Discovering ways to improve your client relationship needn't be difficult, as there are a few top tips and tricks that you can make the most of to provide the best customer service possible, encouraging them to shop with you for years to come. Having a customer relationship management guide with useful resources is always something handy to have, especially when you want to ensure the viability and success of your business.
Customer relationship marketing is all about the customer and their perception of your service or product.
So, if you want to find out more about customer relationship marketing, then read on to uncover some of the best steps that you can follow today!
Customer Service Is Key
Customer relationship marketing is all about the customer and their perception of your service or product. The service that you provide your customer with is absolutely key to forming a long-lasting relationship, so you must make an effort to ensure it's of the highest quality possible.
All of your staff must be well-trained in how to speak with customers productively, with problem handling skills that allow them to come to the best solution in any situation.
Customer service doesn't stop when you put the phone down, as you must continue the commitment from the moment they purchase an item into the foreseeable future.
You can secure a loyal customer by providing an amazing service, so it's worth the hard work.
Offering Free Branded Extras
One of the best things that you can do to say thank you to your customers for shopping with you is to offer free branded extras. This could be anything from mini tester products to handy add-ons that are covered in your brand name and logo, any free extra will be accepted and appreciated.
If you want to see a great example of this then click here, as these personalized air fresheners can make ideal branded extras for your customers to enjoy.
Ask For Their Opinion
It can be extremely beneficial to ask the opinion of your customers to gain feedback on what you're doing well, along with what you can do better.
Creating a simple feedback form detailing different areas of your services will give you a more rounded review, and offering a reward such as a discount for their efforts will be a motivation for customers to fill it out.
Any compliments can be used on a 'testimonials' page on your website and on advertising to encourage new customers to buy from your business.
Encouraging stronger long-lasting relationships with your customers has never been so simple when you are able to make the most of the top tips and tricks detailed above.
Establishing the best relationship will allow your business to thrive for the foreseeable future, and provide you with peace of mind that your profits will continue to roll in.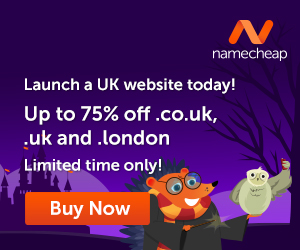 Focus on your customer service and provide the best experience you can, whilst offering free branded extras with purchases to show your customers a little extra love.
It's always a good idea to ask your customers for their opinion on your products and services because part of customer relationship marketing is getting their feedback can give you an idea of how to improve.
---
Images courtesy of Pixabay, UnSplash, and Pexels.
Do you know that the more you use your brain, the better it is for you? AND, the more difficult it becomes to get 'old'? Yup, the brain is really a 'muscle', and the more you 'exercise' it, the better and stronger it becomes. With that said, let's see how we can make the brain better.
How about that second career? Ever thought about writing? Or even have someone write for you if you think this would be a better alternative? Well, how about creating your own website? Letting your voice be heard…without actually talking…but using words online. We all have a story within us…what's yours?
The time is NOW, step out into the world of possibilities…do something different and discover new horizons. It is not difficult and certainly easy when you know the way to do it.
Let me introduce you to Wealthy Affiliate, the place where I learned how to create a website and 'let my voice be known'. This is where I learned how to create my own blog and connect with people who helped me along the way.
Get your free hobby makeover guide I created to help you get started.

In it, I will tell you:
When you learn how to create your own blog, you get to choose the things that you write about. You can also use the blog to make extra income.
Make Another Dream A Reality – Get Your FREE Hobby Makeover Guide TODAY – It is your motivation to make a new start in your life…no matter where you are – geographic location is NEVER a problem either, especially when you live the laptop lifestyle.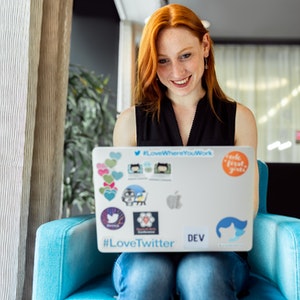 Photo by ThisIsEngineering from Pexels