Developing Digital Marketing Strategies After COVID-19 Changes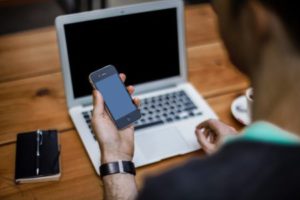 With the arrival of COVID-19, never before has developing digital marketing strategies more needed. The worldwide pandemic has disrupted many things and affected the lives of millions.
Still, it has its greatest effect on the economies and financial structures that countries have relied on for years.
Banks, the stock markets, lending institutions, and big businesses are all trying to forecast what COVID-19's effect on the world economy will be in the next few years.
But there is one business where the global pandemic's impact was immediate. It was in digital marketing.
The worldwide lockdown and quarantines have forced people to stay at home, while some businesses had to start working from home to continue generating revenue.
Many brands had to change the tone of their ad campaigns, and some even had to scrap them as the pandemic developed. There was an immediate need for more connection but, at the same time, still followed social distancing measures and health guidelines. Here are the trending digital marketing strategiesthat were a direct response to COVID-19. 
Remember throughout all of this, it is helpful if you are able to keep an eye on everything that you are trying to achieve in your marketing. If you can do that, you should find that you are much more likely to find success. That's why you need to think about using a funnel such as one of those found at https://improvado.io/blog/funnel-io-alternatives-and-competitors. That will help you to understand where you are and what's going on.
SEO & Developing Digital Marketing Strategies
Search algorithms are in constant flux and affect a user's search results. That became more apparent during the pandemic, as Google tried to filter sites that did not provide authoritative information about the virus.
Many search engine optimization (SEO) hacks that helped websites reached the top of the search results failed to help, and so digital agencies had to optimize their websites in a way that did not result in a penalty.
E-commerce
The biggest change was seen in e-commerce sites and social media platforms that had a marketplace. As many people were required to stay at home, e-commerce sites saw a surge that increased their revenues. Some sites even reached growth levels that were higher than the previous years combined.
Some predict that as lockdown measures ease, many people will go back to their regular spending habits. But even as some states and countries reopen, e-commerce sites are still surging in their order numbers.
Interactive Content
As workers and businesses stay at home to work, the value of interactive content has increased, increasing demand for improved video quality and connectivity. Schools and institutions might require materials that would mimic the interactivity of the classroom, whether it's polls or quizzes.
Virtual Reality (VR) technology has also seen increased interest, as more companies are exploring the technology to use for their clients and staff.
Social media such as Twitter, Facebook, YouTube, and Instagram also saw increased use. Many users used apps such as TikTok to sell items, provide content, and even spread information.
Twitter became a tool to show how companies were responding to their staff and clients. In contrast, Facebook and Instagram became a way to communicate and connect with families and friends, which many companies used to their advantage.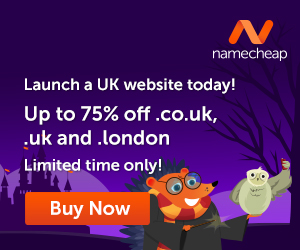 Of course, these technologies have always been in use, but it took COVID-19 to make them obvious that developing digital marketing strategies is a more viable way for businesses.
As the pandemic continues to affect several countries, the use and demand of these technologies will continue. If countries want to ensure that their economies will not be at a standstill, they need to focus on developing digital marketing strategies to remain competitive and prevent a complete financial slump.
---
Images courtesy of Pixabay, UnSplash, and Pexels.
Do you know that the more you use your brain, the better it is for you? AND, the more difficult it becomes to get 'old'? Yup, the brain is really a 'muscle', and the more you 'exercise' it, the better and stronger it becomes. With that said, let's see how we can make the brain better.
How about that second career? Ever thought about writing? Or even have someone write for you if you think this would be a better alternative? Well, how about creating your own website? Letting your voice be heard…without actually talking…but using words online. We all have a story within us…what's yours?
The time is NOW, step out into the world of possibilities…do something different and discover new horizons. It is not difficult and certainly easy when you know the way to do it.
Let me introduce you to Wealthy Affiliate, the place where I learned how to create a website and 'let my voice be known'. This is where I learned how to create my own blog and connect with people who helped me along the way.
Get your free hobby makeover guide I created to help you get started.

In it, I will tell you:
When you learn how to create your own blog, you get to choose the things that you write about. You can also use the blog to make extra income.
Make Another Dream A Reality – Get Your FREE Hobby Makeover Guide TODAY – It is your motivation to make a new start in your life…no matter where you are – geographic location is NEVER a problem either, especially when you live the laptop lifestyle.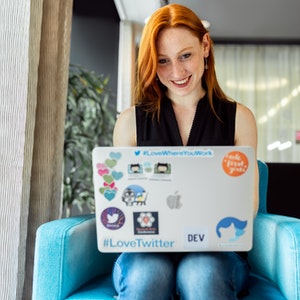 Photo by ThisIsEngineering from Pexels