Employee Selection Criteria: A Handy Guide For Small Business Owners
When you're looking to build and manage a small business from scratch, you need to plan your resources and strategy carefully. Having an employee selection criteria guide in mind is one way to get things rolling. One way to achieve this goal is to pick the right people to join your startup. By selecting brilliant professionals, you can effectively grow and evolve your organization.
Putting an all-star team together for the first time, however, isn't a walk in the park. You have to make sure that your employees cover everything needed by your business, get the job done on schedule, and contribute to a positive organizational culture.
Here are seven suggestions to help you discover the right team members for your small business:
1. Seek Individuals Who Embody Humility
British writer C.S. Lewis once said that humility isn't about thinking less of yourself. Rather, it's about thinking of yourself less. Humility is the quality you should look for in employees. When individuals stop thinking of themselves and zero in on the common goals of your organization, your business can avoid infighting and get work done more effectively.
When screening job candidates, avoid individuals with an abrasive personality, as well as people who believe that they can do nothing wrong. Instead, look for someone with the following traits:
Communicate kindly to other employees

Take both praise and constructive criticism in stride

Be willing to learn new processes and tasks

Sharing credit with the team rather than follow an "it's all about me" mentality
2. Look for Proactive People
Being proactive should be one of the core values of your company. When you're managing a small business, know that you can't always tell people what they should be doing at every moment. Your employees should take action without you having to provide instructions every single time.
3. Choose People with Passion and Potential
Many businesses shy away from hiring candidates based on passion. Startup ventures, however, need a team with a strong drive to succeed. You want employees who believe in your vision, values, and products, not someone who views your organization as a stepping stone to a more fulfilling career.
Passion, however, isn't enough. The job applicant must also have potential. You can find a candidate's potential by requiring them to prove that they can deliver the task you throw at them. Make job assessments and exams a part of your general screening process.
4. Select Team Members Who Communicate Effectively
A team member who is a great communicator is receptive. They can easily understand and act on the directions you provide to them. They are also individuals who know how to respond properly during a conversation.
If you're choosing employees for your startup, go with ones who can speak with people comfortably. No one should prefer working in a vacuum. Although a team may be composed of individuals, it should act as a single organism. Each employee on your team should identify and solve their problem, as well as the problem of their co-workers.
5. Hire Individuals Willing to Commit to Their Role
If you want your business projects to launch and complete successfully, you'll want to hire individuals willing to commit to their job. Their dedication to their role shouldn't falter when boredom, disappointments, and other negative feelings creep in.
During the job interview process or any employee selection criteria process, let your applicants know what they should expect from the role. Once they've acknowledged what you've said, ask whether they feel motivated or challenged by the culture and goals of your company. Candidates who don't see the role as challenging or motivating may not be the right team members for you.
6. Pick Team Members Who Can Adapt to Changes
If you're launching a new small business, you need to put together a team that can flourish in the adapt-or-die environment of the startup scene. Employees who can adapt to changes will help you miles ahead of your competitors.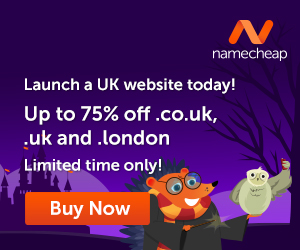 Just remember this: When a product doesn't sell, your team members shouldn't quit easily and chalk this failure up to poor planning and execution. They should know how to pivot.
7. Prioritize Skilled and Knowledgeable Candidates
Don't just look at certifications alone when considering job candidates. You also want candidates who have the experience and skill necessary to complete projects. During the screening process, applicants must prove that they're fully capable of being productive. Merely stating the certifications they've earned won't be enough to get them to the next level.
Choosing your team members wisely is instrumental to your organization. After all, they are invaluable company assets that can propel your business to success and help you achieve the vision and mission you've set. I hope you found these employee selection criteria useful.
---
Images courtesy of Pixabay, UnSplash, and Pexels.
Do you now that the more you use your brain, the better it is for you? AND, the more difficult it becomes to get 'old'? Yup, the brain is really a 'muscle', and the more you 'exercise' it, the better and stronger it becomes. With that said, let's see how we can make the brain better.
How about that second career? Ever thought about writing? Or even have someone write for you if you think this would be a better alternative? Well, how about creating your own website? Letting your voice be heard…without actually talking…but using words online. We all have a story within us…what's yours?
The time is NOW, step out into the world of possibilities…do something different and discover new horizons. It is not difficult and certainly easy when you now the way to do it.
Let me introduce you to Wealthy Affiliate, the place where I learned how to create a website and 'let my voice be known'. This is where I learned how to create my own blog and connect with people who helped me along the way.
Get your free hobby makeover guide I created to help you get started.
In it, I will tell you:
When you learn how to create your own blog, you get to choose the things that you write about. You can also use the blog to make extra income.
Make Another Dream A Reality – Get Your FREE Hobby Makeover Guide TODAY – It is your motivation to make a new start in your life…no matter where you are – geographic location is NEVER a problem either, especially when you live the laptop lifestyle.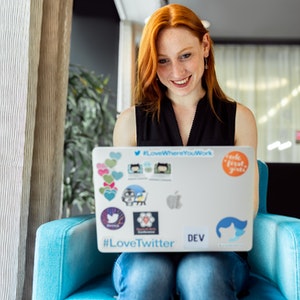 Photo by ThisIsEngineering from Pexel