Adding More Energy Efficiency To Your Home With Ease
Let's talk energy efficiency. One of the most important things that you can do for your home is to make it as energy efficient as possible. The world is relying on us to come together and save it and a part of that means meeting the right energy ratings in your home. From the appliances to the solar panels on the roof, you need to make sure that your home is as friendly to the environment as anything else. There are companies building homes with environmental friendliness in mind, and your home should be one of them where possible.
The good news is that you don't have to build from scratch all over again to benefit from the advances in eco-friendly options. You can ensure that you have efficient features retrofitted, such as solar reflective paint on the drive and the paths around your home. You can also install LED lights and water-efficient faucets and shower heads, too. So, how can you go ahead and ensure that your home's energy-efficient? Let's take a look!
Improve insulation
The ceiling and walls of your home should be properly insulated and this will ensure that the heat stays in your home and the cold stays outside where it belongs. It'll also reduce the heat in your home when it's hot outside, and there are plenty of insulation choices out there to pick from, and glass fiber batts are one of the most friendly options because they are made from 80% recycled materials.
Invest in the right ventilation
If you have cross ventilation in your house you can ensure that when air enters your house in one area it can exist in another. The best ventilation is achieved when you have open doors or windows at opposite ends of the house. You can allow air to flow freely through the home this way, and this can make a big difference.
Add ceiling fans
If you have ceiling fans in the rooms of your home, then you can ensure that you are remaining cool. They're much cheaper to run than air conditioners, and fans will give you what you need in your home to keep it cool.
Consider efficiency in your fittings
When you are choosing all of your shower heads, mixers, faucets, and more, you should ensure that you are choosing efficiently with everyone. If you do this, you can make it so that you can use the best products to make your water use more efficient and your light fittings should also be chosen well, with efficiency in mind. You would ensure that it works when you are making your appliance choices, so don't forget your fittings at the same time.
Think about where your house faces
Is your house north-facing? If so, you'll be soaked in the sun during the summer but they won't be so warm in the winter months. Make sure that you use solar power if you can to heat the home for as free in the afternoon as it was in the morning.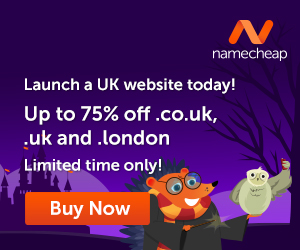 ---
Images courtesy of Pixabay, UnSplash, and Pexels.
Do you know that the more you use your brain, the better it is for you? AND, the more difficult it becomes to get 'old'? Yup, the brain is really a 'muscle', and the more you 'exercise' it, the better and stronger it becomes. With that said, let's see how we can make the brain better.
How about that second career? Ever thought about writing? Or even have someone write for you if you think this would be a better alternative? Well, how about creating your own website? Letting your voice be heard…without actually talking…but using words online. We all have a story within us…what's yours?
The time is NOW, step out into the world of possibilities…do something different and discover new horizons. It is not difficult and certainly easy when you know the way to do it.
Let me introduce you to Wealthy Affiliate, the place where I learned how to create a website and 'let my voice be known'. This is where I learned how to create my own blog and connect with people who helped me along the way.
Get your free hobby makeover guide I created to help you get started.

In it, I will tell you:
When you learn how to create your own blog, you get to choose the things that you write about. You can also use the blog to make extra income.
Make Another Dream A Reality – Get Your FREE Hobby Makeover Guide TODAY – It is your motivation to make a new start in your life…no matter where you are – geographic location is NEVER a problem either, especially when you live the laptop lifestyle.