5 Tips To Help You When Finding Dropshipping Suppliers
If you're a first-timer in the eCommerce business, it's essential to learn how to pick the right supplier – it's important to consider these tips when finding dropshipping suppliers. As your business grows you will need your fulfillment and manufacturing taken care of for you by third parties. In order to keep up with demands, you'll need to work with a wholesaler who holds the stock for you and ships the goods to your customers.
Finding and selecting the right dropshipping supplier for your online business can be tricky sometimes.
Finding and selecting the right dropshipping supplier for your online business can be tricky sometimes. By nature, dropshipping suppliers are not into the heavy promotion of their company. If you've managed to set up an online business, and you want to get it off the ground, here are five tips for finding dropshipping suppliers.
What are your industry's main distribution channels?
There are different ways your product can get from the manufacturer to the retailer. It depends on the industry and different wholesalers work with different fields. It's therefore vital to find out what your industry's main distribution channels are.
For example, the law requires a winery to first sell its product to wholesalers and not directly to the customer. There are, however, direct-to-customer models that cut out the middle man. Other types of businesses also go through a retailer.
Approach the manufacturer
If you're selling niche products, on the other hand, you might want to think about starting at the source. There are several considerations you need to take into account when dealing with the manufacturer. By approaching the manufacturer directly, you'll either save money or at least they might provide you with a list of more established distributors.
If you contact the manufacture directly, you'll be able to order quality and supplies and materials from companies such as Eckstrom Industries inc, which work directly with businesses to provide the best service.
Search wholesalers on Google
The internet is a great resource and makes finding dropshipping suppliers with a simple Google search easier. Look for wholesalers and suppliers that deal with your industry. When looking for suppliers on Google, add descriptions or keywords about your products and niche to refine the search.
Attend trade shows
Attending trade shows related to eCommerce is a great way to scale your business and another great place when it comes to finding dropshipping suppliers. These events are organized so that business people can network. You'll be able to meet manufacturers, dropshipping vendors and dropshipping wholesalers face to face.
By networking with these companies you'll be able to understand a bit more about their business and services. You can also trade ideas and experience with other business owners in your field. If you're interested in attending one of these events, you can find trade shows by industry.
Use online platforms
There are online platforms you can use such as Alibaba and Shopify. They have thousands of names of verified suppliers and manufacturers and specialize in eCommerce. Look for suppliers with positive reviews from previous online retailers.
You can then evaluate their shipping services and see if they meet your requirements. When you find a dropshipping supplier, the best way is to contact them directly by email. Some of them may be overseas or in a different time zone to you.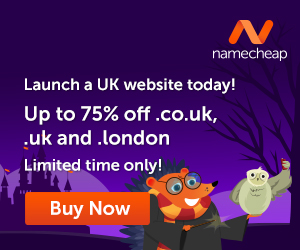 ---
Images courtesy of Pixabay, UnSplash, and Pexels.
Do you know that the more you use your brain, the better it is for you? AND, the more difficult it becomes to get 'old'? Yup, the brain is really a 'muscle', and the more you 'exercise' it, the better and stronger it becomes. With that said, let's see how we can make the brain better.
How about that second career? Ever thought about writing? Or even have someone write for you if you think this would be a better alternative? Well, how about creating your own website? Letting your voice be heard…without actually talking…but using words online. We all have a story within us…what's yours?
The time is NOW, step out into the world of possibilities…do something different and discover new horizons. It is not difficult and certainly easy when you know the way to do it.
Let me introduce you to Wealthy Affiliate, the place where I learned how to create a website and 'let my voice be known'. This is where I learned how to create my own blog and connect with people who helped me along the way.
Get your free hobby makeover guide I created to help you get started.
In it, I will tell you:
When you learn how to create your own blog, you get to choose the things that you write about. You can also use the blog to make extra income.
Make Another Dream A Reality – Get Your FREE Hobby Makeover Guide TODAY – It is your motivation to make a new start in your life…no matter where you are – geographic location is NEVER a problem either, especially when you live the laptop lifestyle.
Photo by ThisIsEngineering from Pexels