Let's talk about future growth sectors and how the pandemic has affected the world. The ongoing health crisis has pushed many countries into recession. As a result, unemployment rates shot up in a lot of countries. What's more, businesses either have shuttered or are struggling to stay alive.
Not everything is gloom and doom, though. Some sectors have seen their bottom line rise — and are likely to continue that trajectory once the pandemic is over. Here are a few future growth sectors that are set to flourish in 2021 (and probably even after the pandemic):
1. Personal Protective Equipment (PPE)
As the coronavirus cases continue to increase across the globe, businesses producing and selling PPE will experience higher sales figures. The reason is that much of the personal protective equipment comes with an expiry date.
Constant supplies of fresh PPE, therefore, will be required to satisfy the new demand. From the traditional PPE face masks to top-quality PPE clothing, this sector is poised to thrive for many months to come.
2. Online Meeting Platforms
Given that a lot of people are working remotely during the pandemic, virtual meetings have become a vital component of their everyday lives. During this time, online meeting platforms, such as Zoom and Skype, have become immensely popular.
The work-from-home setup also opens up the opportunity for companies to come up with useful online communication and conferencing tools that will help businesses interact and engage with customers more effectively.
3. Dating Apps
Dating is another huge market opportunity that businesses can explore. Mobile dating apps have soared in popularity, as more people turn to online dating to find that special someone in their life.
During the coronavirus lockdown, popular dating apps, like Hinge and Tinder, have recorded an increase in downloads and subscribers. The rising popularity and continuous demand will likely pave the way for new mobile applications to enter the dating market.
4. Entertainment Streaming Services
The pandemic has compelled people to stay at home and avoid going out except to buy essential supplies. This meant that families couldn't go out to watch new releases in traditional movie theaters.
Although drive-in cinema could fill that demand, not everyone has a car. Enter entertainment streaming. Instead of going out to watch a movie, people can simply walk to their living room, turn on their TV and use their preferred film streaming service. Homeowners in the mood for a psychological thriller film, for instance, can watch mind-bending movies on Netflix.
Apart from Netflix, Disney is winning over the public with their Disney+ platform. The pandemic gave their entertainment streaming service a much-needed boost.
The platform currently has over 50 million subscribers in various countries, including the US, New Zealand, Australia, and Canada.
5. Legal Services
The pandemic has sadly strained many marriages. This health crisis has even pushed couples to their breaking point. When China began to move out of quarantine, divorce rates skyrocketed due to couples having to stay under one roof for several months.
As for the United States, the divorce rate soared to 34 percent because of the lockdown. One thing is clear: the rise in divorce meant that attorneys working or specializing in family law have a lot on their plate. Who would have thought that this could possibly be one of the future growth sectors in its industry.
This, however, is a good thing, as more clients mean more money coming into the business. Lawyers will be busy with other matters, as well. They have to take care of legal precautions and paperwork required for the new drugs in development as a result of COVID-19.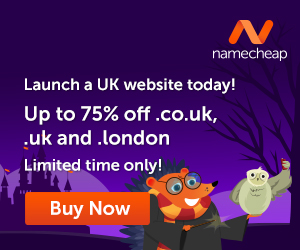 Attorneys also have to process the legal work associated with the sale of properties. They can expect their workload to rise as many city dwellers have chosen to move back to the countryside after spending time in cramped urban accommodation.
These are just some future growth sectors that are set to flourish in 2021. Although the pandemic has made everyone's lives incredibly challenging, people should know that the opportunities to succeed may be right around the corner.
---
Images courtesy of Pixabay, UnSplash, and Pexels.
Do you know that the more you use your brain, the better it is for you? AND, the more difficult it becomes to get 'old'? Yup, the brain is really a 'muscle', and the more you 'exercise' it, the better and stronger it becomes. With that said, let's see how we can make the brain better.
How about that second career? Ever thought about writing? Or even have someone write for you if you think this would be a better alternative? Well, how about creating your own website? Letting your voice be heard…without actually talking…but using words online. We all have a story within us…what's yours?
The time is NOW, step out into the world of possibilities…do something different and
discover new horizons. It is not difficult and certainly easy when you know the way to do it.
Let me introduce you to Wealthy Affiliate, the place where I learned how to create a website and 'let my voice be known'. This is where I learned how to create my own blog and connect with people who helped me along the way.
Get your free hobby makeover guide I created to help you get started.
In it, I will tell you:
When you learn how to create your own blog, you get to choose the things that you write about. You can also use the blog to make extra income.
Make Another Dream A Reality – Get Your FREE Hobby Makeover Guide TODAY – It is your motivation to make a new start in your life…no matter where you are – geographic location is NEVER a problem either, especially when you live the laptop lifestyle.