Global Warming Solutions & The Ethical Way To Work From Home
The whole discussion about global warming solutions is 'heating up', pardon the pun. In the modern age, we're more concerned about the environment than ever. It's no surprise, given that global warming is ever on the rise, and the impact can be seen in a variety of ways. The speed with which these effects are making themselves known is enough to make anyone pay attention.
As a result, many of us have changed our habits in the home. And, many industries have done the same, with big companies turning to options like these oil water separators to reduce the impact operations have on the environment. Other businesses turn to recycling, reducing electricity use. Whatever methods they choose, most big companies at least attempt to reduce carbon emissions.
Are you playing your small part in global warming solutions?
But, what does this mean for those of us who work from home? Should we be making efforts, too? You could argue we're already doing our part by working from home. After all, cars account for one-fifth of all US emissions.
By taking yourself out of the commute craze, you're at least taking one vehicle out of that equation. But, this may not be enough to reduce your carbon emissions in a significant way. Instead, consider the following points to ensure you're doing your part.
Ethically Sourced Electricity
While not going to the office saves you contributing to a lot of electricity waste, you'll still use a fair amount. Every time you plug your computer in or turn on the heating, you're contributing in some part. To lessen that load, invest in ethical energy which stops the problem.
You could do this by either getting a solar panel installed, or turning to companies like Clean Choice Energy. This way, even the electricity you do use won't contribute to the problem… and will definitely help in activating global warming solutions indeed.
Unplug
How many times do you just leave your laptop plugged in while you work through the day? It saves you having to worry about your computer going flat and losing your work, right? But, by leaving a charged laptop plugged in, you stand to waste a lot of energy.
The same can be said for your phone, or anything else you leave plugged in unnecessarily. To solve the issue, get into the habit of unplugging. Don't worry about losing battery life, either. For the most part, devices will warn you when they're getting low.

Ditch The Car
We've already spoken about the benefits of ditching the daily commute. Not only does this save you a lot more cash than you may have realized, but it also stops you from burning harmful fuel. Of course, sometimes, you will still need to head out into the world. But, it's worth ditching the car when you do.
Let's be honest; when we have to be in the office at a set time each day, it's easier to take the car. It saves you worrying. But, when you only head out for the occasional meeting, think of alternative travel methods. Could you walk, or take the train? The chances are that there is a myriad of environmentally friendly alternatives.
Food For Thought
As this contributed article has clearly demonstrated, we all need to do our small part to help the world environment that we live in. It does not take much and the effect can be monumental when you think of each person doing one small effort and then watching the mushroom effect taking place.
I am guilty at times in terms of my computer – leaving it on while I do my home chores. I will actively start being aware of it and doing my small part to help make our world a better place to live and for sure, a safer one by being more attentive and implementing simple global warming solutions of my own. And this will have a long-term effect on our children down the line.
If you live in the Cincinnati area, you can also, have a look at this green-conscious company and see what options you can avail yourself in playing your role when it comes to global warming solutions and their implementation.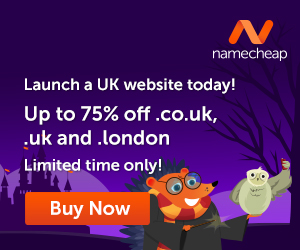 Much success.
---
Updated June 2020
Images courtesy of Pixabay, UnSplash, and Pexels.
Do you know that the more you use your brain, the better it is for you? AND, the more difficult it becomes to get 'old'? Yup, the brain is really a 'muscle', and the more you 'exercise' it, the better and stronger it becomes. With that said, let's see how we can make the brain better.
How about that second career? Ever thought about writing? Or even have someone write for you if you think this would be a better alternative? Well, how about creating your own website? Letting your voice be heard…without actually talking…but using words online. We all have a story within us…what's yours?
The time is NOW, step out into the world of possibilities…do something different and discover new horizons. It is not difficult and certainly easy when you know the way to do it.
Let me introduce you to Wealthy Affiliate, the place where I learned how to create a website and 'let my voice be known'. This is where I learned how to create my own blog and connect with people who helped me along the way.
Get your free hobby makeover guide I created to help you get started.
In it, I will tell you:
When you learn how to create your own blog, you get to choose the things that you write about. You can also use the blog to make extra income.
Make Another Dream A Reality – Get Your FREE Hobby Makeover Guide TODAY – It is your motivation to make a new start in your life…no matter where you are – geographic location is NEVER a problem either, especially when you live the laptop lifestyle.
Photo by ThisIsEngineering from Pexels