Beyond Bricks And Mortar: Great Office Designs Matter![List]
Upscaling is a natural part of the development of any business – great office designs is one small part to start. If you find out your business finances are improving and you want to reinvest back into the company you need to do everything you can to ensure that the employees are well-supported.
In the most literal sense, their environment will nurture their productivity, inspire, but also create a space that people will want to work in. What are the essentials you need to upscale to a great office?
...create a space that people will want to work in.
Great Office Designs Tips
The General Atmosphere
Sometimes you get a feeling about a place, and if it's conducive to productivity, you should go for it. A lot of people make the mistake in going for an office space that is cheap, and decorate it afterward. Think about the general feel of the place.
There are things that you can change, such as the temperature, especially if it's a new building that hasn't had the necessary installations just yet. But there are process cooling devices, air conditioning, and the like that can alter the atmosphere. But you have still got to go for that tangible feeling of the place.
The Color Schemes
As a great office encourages employees to focus, but also has an appropriate sensor simulation, colors are crucial. Ensuring that you don't go for the general color schemes is step one. Finding the right colors to evoke a sense of warmth, or to focus their attention, is all about trial-and-error.
There are several colors that you can implement to ensure that everybody benefits, but as well as the color scheme, you need to focus on the other senses. The sounds, for example, are something that you should take into consideration. Others can work in a thriving, noisy atmosphere, but others cannot. This means that you should give consideration to the whole plethora of senses.
How Can You Inspire Your Employees?
In one respect you want to help the business, but you want the working atmosphere to be somewhere that an employee wants to come to, and also feels that sense of inspiration so that they can work and work well. Create an inspiring office but you also need to think about what your employees need to focus properly.
Some people require complete silence, others require this thriving atmosphere, but you also need to find ways to inspire from a design point of view. It all depends on the jobs that you do but also think about sitting your employees near to people that will work together well and will feed off each other. It's a little thing, but employing a little of sociology into your office environment can transform it from a good one to a great one.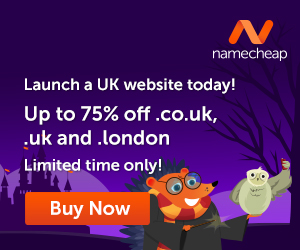 It's not just about the bricks and mortar, it's about finding somewhere that has the right ambiance and atmosphere, looks like an inspiring place but also has the implements on a human level that can nurture and foster collaboration and creativity.
Spending some time on incorporating great office designs can go a 'long way'. It sounds like a tall order, but it's something that can be achievable. If you are one of the lucky ones that are looking to upscale, find the right building, but fill it with the right things.
Yes, take some time to possibly utilize the serivces of a designer and give your business an overhaul by updating or creating some great office designs to motivate and invigorate the workforce. You might be in for a surprise!
Images courtesy of Pixabay.
---
Images courtesy of Pixabay.
When you learn how to create your own blog you get to choose the things that you write about. You can also use the blog to make extra income. Here is where I learned how to create my own blog and connect with people who helped me along the way.
Make Another Dream A Reality – Get Your FREE Hobby Makeover Guide TODAY – This is your motivation to make a new start in your life.