Beginner's Guide To Outsourcing for Your Business
Image Credit: Markusspiske from Pixabay.
From small businesses to international conglomerates, outsourcing has become an increasingly popular practice. Despite this, it's something many new entrepreneurs mightn't know too much about. The act of using outside agents to perform specific tasks, and it provides multiple benefits.
If it's something you've heard about, you could be considering it but will want a little more information before you decide. It's worth looking at what outsourcing is and what areas you can outsource. This simple beginner's guide to outsourcing should provide some tips.
What Is Outsourcing?
Outsourcing is the practice of using external parties to perform specific tasks that would've traditionally been done by in-house parties. It's using external contractors to do work that would've been done by full-time employees and provides a host of benefits, including:
Providing you with easy access to expertise

Reducing your overall payroll

Letting you scale up and down when needed

Making sure work is done to a high standard
That can make outsourcing worth considering, but you'll need to know exactly what you can outsource to take advantage of it.
Areas You Can Outsource
There are countless areas you can outsource. If it's something that's already done in-house by employees, there's a decent chance you can find a third party to do it for you. Some areas are much more popular than others, however. They include:
Social Media – Some of the best social media management agencies make more of an impact than you'd think.

Working with an appropriate marketing team is a small example of this. If you're a law office, you should turn to

lawyer marketing

, etc., and work closely with experts who know what it takes for a company like yours to survive online.

They'll not only bring in more brand awareness but generate more sales for you than you'd think. If you want to advertise your company, it's more than worth considering.

Accounting – Accounting is one of the first things people think of when it comes to outsourcing. It involves using an accountant to handle your payroll, taxes, and similar areas. They'll make sure you're legally compliant in various areas, so you'll have nothing to worry about. You shouldn't have to stress about finances.

Sales – If you don't have the budget for an experienced sales team, you could think you'll have to do all the sales yourself. You don't. An outsourced sales team costs a fraction of an in-house one and could be much more high-quality.

Customer Service – If you mainly deal with customers over the phone or through email, then you can outsource your customer service. It's a quick and easy way of making sure your customer service is high-quality without needing a full team. That's especially true when you're first starting out and don't have a large budget.

IT Management – Information technology is one of the largest industries you can find, with a large part of this comprising companies that specialize in outsourcing. They're firms you can go to manage your IT network quickly and easily.
Wrapping Up
Outsourcing is a popular practice in countless industries, and provides multiple benefits. It's easy to see why so many companies engage in it, with there being multiple areas you can outsource. A cost-effective practice, it helps you streamline your business more than you'd think. With the impact it can have, there's no reason not to consider it.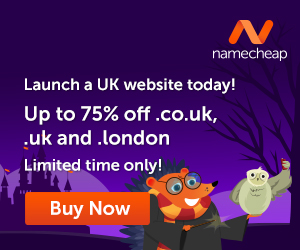 ---
Images courtesy of Pixabay, UnSplash, and Pexels.
Do you know that the more you use your brain, the better it is for you? AND, the more difficult it becomes to get 'old'? Yup, the brain is really a 'muscle', and the more you 'exercise' it, the better and stronger it becomes. With that said, let's see how we can make the brain better.
How about that second career? Ever thought about writing? Or even have someone write for you if you think this would be a better alternative. Well, how about creating your own website? Letting your voice be heard…without actually talking…but using words online. We all have a story within us…what's yours?
The time is NOW, step out into the world of possibilities…do something different and discover new horizons. It is not difficult and certainly easy when you know the way to do it.
Let me introduce you to Wealthy Affiliate, the place where I learned how to create a website and 'let my voice be known'. This is where I learned how to create my own blog and connect with people who helped me along the way.
Get your free hobby makeover guide I created to help you get started.
In it, I will tell you:
When you learn how to create your own blog, you get to choose the things that you write about. You can also use the blog to make extra income.
Make Another Dream A Reality – Get Your FREE Hobby Makeover Guide TODAY – It is your motivation to make a new start in your life…no matter where you are – geographic location is NEVER a problem either, especially when you live the laptop lifestyle.