Are You Giving Your Employees Their Happiness Pills?
Are You Giving Your Employees Their Happiness Pills? Yes, interesting title, isn't it? But reflect on the hidden agenda. How is the morale in your workplace? A happy workplace is a critical element of any successful business.
No matter what industry you operate in or what size your company is, cultivating a motivating and collaborative working environment is essential for long-term success.
When employees are happy, they operate more efficiently and work harder.
If you want to know why you should be focusing on employee satisfaction, take a look at why giving your employees 'happiness pills' are so important:
Increased Productivity
When employees are happy, they operate more efficiently and work harder. In short, their productivity skyrockets. Although companies use substantial resources trying to find ways to boost productivity, they rarely consider how their employees' feelings impact their outputs.
By improving workplace morale, however, you'll naturally increase your team's productivity levels and enjoy the financial benefits it brings.
More Loyalty
When you treat employees well, they're loyal to you and your business. Using employee health insurance management to ensure your staff have good cover, providing confidential, impartial legal advice and allowing staff the freedom to operate with flexibility are just three ways you can gain loyalty from your staff.
There are times when you'll need your employees to go the extra mile, so having their loyalty will always stand you in good stead.
Reduced Turnover
Employing the right people can be the difference between commercial success and failure, which is why businesses put so many resources into their recruitment. Of course, engaging the right applicants, interviewing and screening candidates, and training new staff is always costly. For most businesses, hiring new staff is one of their biggest outgoings.
When you have a high staff turnover rate, you'll need to find new employees on a regular basis. This means you'll be recruiting new workers regularly and using up a substantial number of resources in order to try to find the best people.
If your employees are happy and challenged in their roles, however, they're much more likely to stay with your company. As a result, you won't need to engage in recruitment drives so often and your expenditure will be significantly lower.
Furthermore, the longer someone works for you, the more they understand the business and its operations. This in-house knowledge is valuable in itself and means staff who have been with the company for a long time offer a considerable amount of value.
Better Mental Health
A growing awareness of mental health issues has shown just how many people are affected by conditions such as depression and anxiety. Many people believe that their working environment causes or contributes to their mental health problems, so it's vital that business owners make changes wherever possible.
By modifying your workplace and making it a happier place to be, you can help to protect your employees from avoidable illnesses and conditions and contribute to a better approach to mental health problems.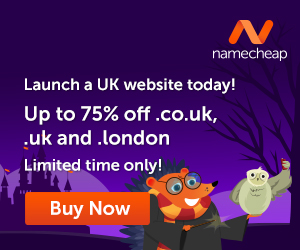 Making Changes To Your Workplace
Introducing new policies isn't always easy but making your workplace happier will be welcomed by your staff. Before you implement any changes, however, talk to your team and find out what you can do to help them.
Once you know what issues your staff prioritizes, you'll have the information you need to make meaningful and successful changes to your workplace. So, ensure that your employees have their happiness pills to make for a more comfortable work environment.
---
Images courtesy of Pixabay, UnSplash, and Pexels.
Do you know that the more you use your brain, the better it is for you? AND, the more difficult it becomes to get 'old'? Yup, the brain is really a 'muscle', and the more you 'exercise' it, the better and stronger it becomes. With that said, let's see how we can make the brain better.
How about that second career? Ever thought about writing? Or even have someone write for you if you think this would be a better alternative? Well, how about creating your own website? Letting your voice be heard…without actually talking…but using words online. We all have a story within us…what's yours?
The time is NOW, step out into the world of possibilities…do something different and discover new horizons. It is not difficult and certainly easy when you know the way to do it.
Let me introduce you to Wealthy Affiliate, the place where I learned how to create a website and 'let my voice be known'. This is where I learned how to create my own blog and connect with people who helped me along the way.
Get your free hobby makeover guide I created to help you get started.
In it, I will tell you:
When you learn how to create your own blog, you get to choose the things that you write about. You can also use the blog to make extra income.
Make Another Dream A Reality – Get Your FREE Hobby Makeover Guide TODAY – It is your motivation to make a new start in your life…no matter where you are – geographic location is NEVER a problem either, especially when you live the laptop lifestyle.
Photo by ThisIsEngineering from Pexels