Tips For Hiring Your First Employee – If You Need To!
Hiring your first employee does not have to be stressful. Here are a few basic pointers to help steer you in the right direction. Most businesses don't start day one with a full complement of staff.
Instead, it goes something like this: the owner (or owners) puts in 70-hour weeks for a couple of years, doing everything themselves, from the legal stuff to product development.
Then, over time, all those struggles begin to pay off, and the company starts receiving more orders and gaining more clients. Before long, days become so filled that it's impossible for the founders to do it all: the time has come to make their first hire.
#Hiring your first employee does not have to be #stressful.
Making a first hire is a big thing. It involves doing several tasks for the first time, some of which can be tricky, to say the least. How do you know when it's the right time to take the plunge and bring the first new people into the firm? Let's take a look in this contributed article.
When The Finances Make Sense
There's no point hiring somebody if the sums don't add up. Simply put, you need enough of a surplus to be able to finance the extra pair of hands. You might like somebody to take over all the admin work, but if you're losing money already, it might not be a good idea.
Remember, though, that it's not just a matter of whether you can afford it, but the extra revenue that taking on a new person will generate.
For instance, if you hire a secretary to manage all your admin stuff, then that could free up your time to work with clients and win business. Hiring a secretary could make you money indirectly, even if you have to spend a small fortune in labor costs.
When You've Run Out Of Hours In The Day
If you find yourself running out of hours in the day to meet client demands, then that would suggest that your business needs to expand: the needs of customers outweigh your ability to service them.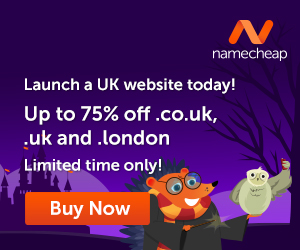 If you find yourself in this situation, then talk to a business lawyer about employment contracts. If the quality of your service starts to slip because you're rushed off your feet, then customers will start leaving, go to competitors and moan to contacts about the quality of your services.
When You Need Additional Skills
Running a business by yourself is a challenge, not just because of the workload, but because you probably don't have all the skills you need to do it successfully.
Sure, you might have a website up-and-running with a website builder, but if you want to deliver an engaging and effective user experience, you need professional support. Web designers can create bespoke sites that fit in with the needs of any firm.
If finance is a weakness, then you might need somebody with the financial skills to manage your accounts and to tell you whether you are paying the right amount of tax. If you know that you lack a particular skill that your business needs, then your priority is to find somebody with those skills and put them to productive use in the firm.
I hope these tips will be useful for you as you embark on hiring your first employee. Much success.
---
Images courtesy of Pixabay.
You can put your thoughts on paper but learning how to create your own blog is something different. If you have the right training it is not that difficult.
When you learn how to create your own blog you get to choose the things that you write about. You can also use the blog to make extra income. Here is where I learned how to create my own blog and connect with people who helped me along the way.
Click Here and see what it is all about!