Are You Doing Something New With Your Business? Here's How To Approach The Change
How do you approach the change when it comes to your business? It might be the case that you are going to be doing something new with your business in the near or distant future. It doesn't matter what the time frame is if you have already decided that this is what you want to do.
We're sure that you already know what this change is, so now you've got to plan and make sure everything goes smoothly. In this article, we are going to be looking at a couple of the things that you might be changing, and how to go about doing this. Keep reading if you would like to find out more!
If It's A New Product
If the new thing that you're doing with your business is a product, it's an extremely exciting time. Launching a new product is always important and needs to be planned extremely carefully.
Only time will tell if it's going to be a hit with your customers or not, but we're sure it will be! So, what do you need to make sure everything goes smoothly? What do you do to approach the change?
Well, you're going to need a prototype, that's for sure. You're going to need a product launch document, a product requirements document, and a number of other things that detail what the product is, what needs it meets for customers, and so on.
It's important that you do this so that everyone is on the same page, and it helps plan the marketing for the new product as well.
You've also got to make sure that the new product has been tested so that you know it's ready to go. There's no use releasing something you're unsure of, so keep this in mind.
If It's A New Marketing Campaign
Or, it might be a new marketing campaign that you're launching. Marketing is essential to every single business in the world because it's how you get your message out to customers and potential customers about who you are and what you do.
There are a number of different elements to every marketing campaign, and you should make sure that you've checked every single one of them before it goes live. It's also essential that you have sent the campaign through a focus group before it gets released to the public.
This small group will tell you what works and what doesn't so that you can make it the best it could possibly be.
Plan out every little detail of a change that you're going to make in your business, whether it's a marketing campaign, a product, or anything else. If you don't and something goes wrong because not everything was planned, you're going to be facing some problems you don't need. It really is all about how you approach the change!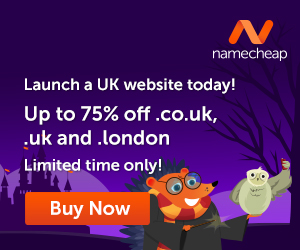 We hope that you have found this article helpful and now see some of the things that you can do if these are the things you are changing in your business.
If it's something else entirely, then this won't have helped much, but it might be of use in the future when these are the changes that are coming! Good luck, and we hope that you see the results that you're looking for from this. So, how do you approach the change when it comes to business and how can you improve it!
---
Images courtesy of Pixabay, UnSplash, and Pexels.
Do you now that the more you use your brain, the better it is for you? AND, the more difficult it becomes to get 'old'? Yup, the brain is really a 'muscle', and the more you 'exercise' it, the better and stronger it becomes. With that said, let's see how we can make the brain better.
How about that second career? Ever thought about writing? Or even have someone write for you if you think this would be a better alternative? Well, how about creating your own website? Letting your voice be heard…without actually talking…but using words online. We all have a story within us…what's yours?
The time is NOW, step out into the world of possibilities…do something different and discover new horizons. It is not difficult and certainly easy when you now the way to do it.
Let me introduce you to Wealthy Affiliate, the place where I learned how to create a website and 'let my voice be known'. This is where I learned how to create my own blog and connect with people who helped me along the way.
Get your free hobby makeover guide I created to help you get started.
In it, I will tell you:
When you learn how to create your own blog, you get to choose the things that you write about. You can also use the blog to make extra income.
Make Another Dream A Reality – Get Your FREE Hobby Makeover Guide TODAY – It is your motivation to make a new start in your life…no matter where you are – geographic location is NEVER a problem either, especially when you live the laptop lifestyle.
Photo by ThisIsEngineering from Pexel