How To Avoid Office Drama Becoming A Nuisance!
Yes, there is such a thing and this article will give some tip on how to avoid office drama and 'nipping it in the bud'. We do not live in a perfect world, I know that, however, you don't want the place where you might spend most of your day to be one where there is constant strife – at any level.
Read on for tips on how to avoid office drama as presented in this contributed article.
There are many perks of working at home, not least of which is that fact that any office drama that happens is one that you have created yourself.
However, if you do happen to work in an office that is prone to the odd drama-llama then here are a few tips to kick that lousy office vibe to the curb and get a more zen environment on the go.

Don't Be A Gossip Girl
Don't indulge in or contribute to the rumor mill.
One day the tides could turn and before you know it, your name is the one that is being dragged through the mud behind your back. It is often said that, if you do not stand up for a person who is being bullied or bad mouthed that you are just as bad. So take a stand.
Make a point of not being one to help perpetuate gossip. Sometimes the smallest office giggle can turn into something sinister and have a longer-term impact on your colleague's careers.
There are the scandalous rumors and the general ones. When it comes to who is being let go, who has had a demotion, cutbacks, and other things people begin to talk pretty quickly.
If you happen to be in a position where you know the truth, check with a supervisor about what you can, and cannot let other staff know. If you aren't in the know, then don't add your 2 cents into the conversation.
Call In Mentors
Sometimes there will be a few personalities that will repeatedly clash. Causing office events, both formal and casual to be real tension-filled.
Sometimes it is worth seeking out business mentors or relationship counselors to help you work in groups (rather than single people out), to resolve issues in a professional and adult manner. It might not take much before worker verbal spats turn into something else, and the advice is to talk to a worker's comp lawyer.
Nip things in the bud as soon as you can see them arising. Taking care of your workers, and supporting them through conflict is essential. Even if you aren't in charge of the staff, you can help facilitate these changes by working with management.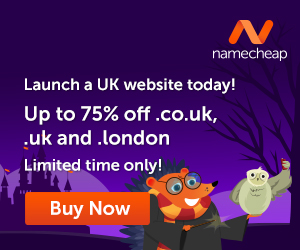 More Down Time
While it might be tempting to encourage the booking of a monthly team-working events, they can just feel like work – but in walking boots.
They aren't as relaxing as say, a quiz night, or a themed meal. Seeing people in their real-world clothing, without the stress of deadlines and work commitments on their shoulders, people can be very different indeed.
Doing this may encourage the natural conversation between people, and once they get talking the issues from the office might dissipate and no longer be an issue. Or, they might choose to resolve it over a few beers.
Either way, allowing people to relax together can be a great way to build stronger bonds within the office and put paid to any backbiting. Motivation can be the key to success.
Here's wishing that you will be able to avoid office drama in your place of business and provide and enjoy the best work atmosphere that we all deserve. Much success.
Images courtesy of Pixabay and Pexels.
You can put your thoughts on paper but learning how to build your own blog is something different. If you have the right training it is not that difficult.
When you learn how to build your own blog you get to choose the things that you write about. You can also use the blog to make extra income. Here is where I learned how to build my own blog and connect with people who helped me along the way.
Click Here and see what it is all about!