If you run your own business then you will know how important it is for you to have good communication between yourself and your employees. You will also understand how communication could affect your customers and even the daily operation of your business.
For this reason, it is vital for you to make sure that all of your employees are on the same page when it comes to the projects that they work on and even how they deal with sales as well. If you want to boost your business communication instantly then sites such as TextBetter are ideal for this, and you'd be surprised at how beneficial it can be for you to add text to your existing line of communication.
Primary Forms Of Communication
There are two types of communication:
One of them is when you send out a message to your customers or even your employees but you don't expect a response. It could be a new project or it would even be information about a new product or a service.
The other type of communication is when a customer is supposed to respond, and social media is a great example of this. Not only does this help you to communicate with your prospective customers, but it also helps you to keep an open line of communication at all times.
If you have a social media team, engage them in whatever line of communication you have running within your business. This could be phone, email or text, but don't have your employees communicating in one way and your outsourced team in another.
Don't Limit Yourself
When you operate a business, it's important that everyone is on the same page. The main way for you to do this would be for you to have several lines of communication open at all times. This could be phone, text and email. The last thing you want is for everyone to be talking to each other in different ways, such as some people talking via email and others talking via text, as this is a mistake and could result in bad communication.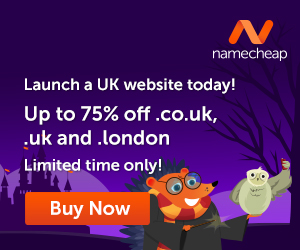 If you want to avoid this, then agree with your employees which lines of communication should be used at which times. For example, text should be used out of hours, email should be used during business hours and conference video calls should be done when everyone can be present. This will help you to engage your employees on a more efficient level.
If you have to invest in new technology from time to time in order to keep your business running at the highest possible level then it is worthwhile. If you aren't doing this, you're already making a big mistake. This is especially the case when it comes to communication. VOIP and technological software can really help your employees to have a clear line of communication with each other regardless of where they are. There is no one solution that will work for every business, so it's important to find one that suits your needs so you can run with it and integrate it into your day today.
My Final Thoughts
In running any business, whether it is online or offline, the tips suggested by this contributed article acts a gentle reminder about the importance of  communication – it can make of break a business – from the perspective of the owner-customer relationship as well as the owner-employee relation, and not to be overlooked, but the customer-employee relationship especially where customer service might be the 'backbone' of your business.
Of course, 'tips and tricks' only do their job if they are implemented. So, I hope that you will find a happy medium and te best way to make this piece of information, a source for your business.
Images courtesy of Pexels.