How To Create A Brand Strategy For Your Business
Have you ever wondered about how to create a brand strategy for your business? Let's talk! Creating a brand for your digital business is a little more involved than you might realize at first. It is not just a case of finding a pretty logo with your company name on it.
This might be adequate, but it has no substance. You still don't know who you're marketing to and why questions that can determine the strategy and results of many future business decisions.
Why Is Branding Important
The job of a brand is simple, create an image and logo that encapsulates the values and ethos of your business. This leads customers to identify with a particular brand because of the values underneath. Sometimes customers just want good products at good prices, other times they want ethical values.
Some people might like a brand because it offers them what they want at particular times, however, others will pay more if the brand promotes an ethical supply chain or lower carbon footprint. The art of creating an effective brand is bringing together the essence of your business and presenting it in a simple way.
Defining Your Brand
To create a new brand successfully you need to define the brand. You need to know what values lay at the heart of this business so you can invest in directed ways and promote a USP. Defining your brand early on will also influence the colors and detail you choose for the rest of your business.
When it comes to making a decision on how to create a brand strategy for your business, start by brainstorming a list of values for your brand. Ask what you stand for. What is the deeper significance of the product or service you are selling?
If you are selling a digital product, for instance, such as a course; perhaps your brand could promote the success it has in training people in a certain way. It can be helpful to work with Brand Design agency – Naked Ideas.
Defining Your Objectives
As with any project it's useful to define your objective before you begin. This accomplishes two things, it gives your project a definite direction, and it allows you to measure the extent of your success. When it comes to branding you want to ask what your brand will do for your company, and what you want others to say about it.
Your brand can accomplish many things for your company. It can promote the products you sell, create an image for customers to identify with, it can be subtle or stand out. The second consideration is also worthwhile. Thinking about what you want others to say will lead you to the brand objectives you need.
Focusing On Target Audience
The success of any brand or project is largely determined by the focus of the planning. When it comes to branding the more focused you are on your target audience the better you will be able to measure the effectiveness of the brand and your success in the market.
If you target a broad audience you have fewer metrics to work with. Narrowing your target audience to a demographic or an individual makes it far easier to create the image and obtain the results you're hoping for. Start by asking their age, income range, occupations, and interests. It's useful to find a real-world person in this category.
Avoid Brand Barriers
Brand barriers can be things like competition, positioning, targeting, timing, internal buy-in, and cost. There are more and identifying the ones that will affect your brand the most is the first step to avoiding negative outcomes. Brand barriers can cause your brand to under-perform at best and be non-competitive at worst.
Take competition, for instance. When you're launching your brand in the market you need to know what the competition is like for your product or service.
How saturated is the market? How different or easy will it be to convince customers your brand is worth their attention? Positioning is also important. Your new brand must be unique, desirable, believable, deliverable, integrated, and consistent.
Brand Identity
The identity of your brand in the marketplace is as recognizable as your face is to your family and friends. When people see your brand logo online, on social media channels, or on the packaging that comes through the door they must know immediately who you are and what you stand for. This is what makes an effective brand.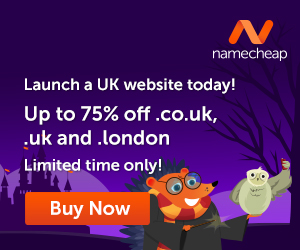 The best brands have this sussed, and they do it by buying from the back. They know their values and they keep their message simple. The ethos is clear to see in all their promotional material, everything from their website to delivery. It all carries the same message and says the same thing. So, yes, it behooves you to be mindful when it comes to taking steps to create a brand strategy for your business.
---
Images courtesy of Pixabay, UnSplash, and Pexels.
Do you know that the more you use your brain, the better it is for you? AND, the more difficult it becomes to get 'old'? Yup, the brain is really a 'muscle', and the more you 'exercise' it, the better and stronger it becomes. With that said, let's see how we can make the brain better.
How about that second career? Ever thought about writing? Or even have someone write for you if you think this would be a better alternative? Well, how about creating your own website? Letting your voice be heard…without actually talking…but using words online. We all have a story within us…what's yours?
The time is NOW, step out into the world of possibilities…do something different and
discover new horizons. It is not difficult and certainly easy when you know the way to do it.
Let me introduce you to Wealthy Affiliate, the place where I learned how to create a website and 'let my voice be known'. This is where I learned how to create my own blog and connect with people who helped me along the way.
Get your free hobby makeover guide I created to help you get started.

In it, I will tell you:
When you learn how to create your own blog, you get to choose the things that you write about. You can also use the blog to make extra income.
Make Another Dream A Reality – Get Your FREE Hobby Makeover Guide TODAY – It is your motivation to make a new start in your life…no matter where you are – geographic location is NEVER a problem either, especially when you live the laptop lifestyle.