How To Get Inspired When You're Stuck In A Career Rut[List]
Hmm…a common question after a few years – how to get inspired, especially if you find yourself in a rut. Perhaps when you first started your job, you were full of energy and big ideas? Maybe the idea of getting up early or putting in overtime didn't phase you because you were hungry to learn new things and make the very best of the opportunity?
Did your enthusiasm seem to gradually slow down after a few months (or years)? If this sounds like something that you can relate to and you're feeling a little bored or uninspired in your role, don't stress.
The fact is that even those people who seem to have a dream job will get a bit restless from time to time. When your doing something day in day out, your bound to have highs and lows even if it's something that you genuinely love (or loved)!
So before you throw in the towel, let's take a look at a few things that you can do when it comes to tips on how to get inspired when you're stuck in a lull!
Reconnect with your reasons
We all have reasons that contribute to our chosen career path. If these are positive reasons like pursuing a passion, putting a college degree to good use, or valued financial incentives, then try to reconnect with these reasons as much as you can to gain some perspective.
If you used to like your role because you could be creative within it, but feel that your imagination has become stagnant, try to give your skills a boost by practicing a new artistic hobby? Often, our creativity can be rebooted by giving something new and exciting a go.

Learn new things
If we dedicate ourselves to learning with our career, we may relight our passions that have dulled. Why not take yourself to a networking event and see if you can meet some new people within your field who inspire you?
If this isn't your scene, you could try reading some books written by influential people within your industry and allow yourself to become inspired by their success stories?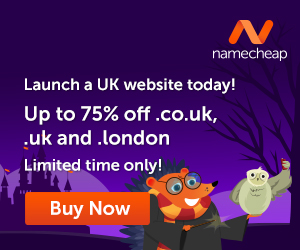 Attend a seminar, or webinar hosted by someone who you look up to and allow yourself to reevaluate your own goals. Putting your energy into learning new things related to your role could just be the zest of life that you need!
Take a course
Some find themselves bored when they feel that they have taken their role as far as it can go. If that sounds like you, why not consider doing a training course, college degree or a masters program? Often, advances within our field mean that we can benefit from further study.
For example, recent advances in tech have contributed to the area of accounting. Based on this, further study for accountants could be a really positive boost for their development.
New England College offers both accountancy and management masters programs that are available to study online at your own convenience. When you're still having to support yourself financially while studying, online and part-time routes can be an excellent idea to juggle everything nicely!
Let's take some steps and see how to get inspired using the tools you know as well as stepping outside of your comfort zone using those you are not familiar with. Inspiration exists in so many ways, the key is to get out there and find it!
---
When you learn how to create your own blog you get to choose the things that you write about. You can also use the blog to make extra income. Here is where I learned how to create my own blog and connect with people who helped me along the way.
Make Another Dream A Reality – Get Your FREE Hobby Makeover Guide TODAY – This is your motivation to make a new start in your life.