One thing that any business owner needs to make his business thrive is knowing how to improve customer loyalty. This is the secret sauce to anyone's business – no customers = no business = no profitable business.
We must not lose sight of the FACT that all businesses, whether online or offline, need people to make their business viable. Let's take a closer look at what this contributed article has to say and the tips from which any business can benefit.
Surefire Ways to Improve Customer Loyalty
Often, we spend so much time focusing on attracting new customers that we forget about our existing consumer base. However, your existing customers are often your most important. They have already invested in your company, which means they are likely to do so again. Plus, they act as free advertising for your firm, bringing new clients to you. This is why it is important to put together a dedicated strategy for boosting consumer loyalty, and here are some of the ways you can do so.
Make Sure You Deliver On Your Promises
There is only one place to begin, and this is delivering on your promises. You can invest in the best online marketing campaigns in the world. But, if you do not deliver on what is promised in these campaigns, or what is promised during future correspondence, you are going to really struggle to hold onto customers.
Focus On The Small Details
You know what they say, it is the little things that matter, and this is most certainly the case when it comes to building transparent and authentic relationships with your customers. You don't do this by having one big win. You do this with lots of small wins. This includes everything from thanking your customers to sending personal email follow-ups.
Review Results
You are never going to improve your levels of customer loyalty if you do not review your results. After all, how do you know whether your consumers are loyal or not if you are not tracking this?
Show That You Care About Their Business
Some clients will not be good judges regarding the quality of your work. If they were, they probably would not need your assistance. However, what they do value, no matter the service being provided, is a working process that is thoughtful and smooth. So, make sure you provide this.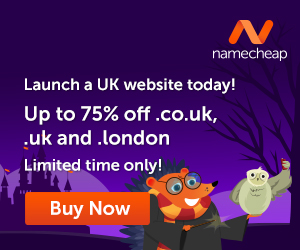 Put Customer Experience First
A lot of business owners make the most of putting customer experience second, and putting the value they get from the customer first. It needs to be the other way around.
Do Something Unexpected

Do something your customers are not going to expect.This could be by giving them a discount that goes above and beyond what other stores are offering. Or, it could be by inviting them to an exclusive event. Make them feel special.
Get Help If Required
If you have tried numerous solutions and you are still struggling with high consumer retention rates, it is time to enlist the help of the professionals. There are companies like Hello World that are experts in people marketing. They will be best placed to determine where you are going wrong and what changes need to be made to improve your marketing strategy.
If you follow the advice that has been provided above, you are bound to create a more loyal consumer base, and you will feel the impact of this in terms of more customers and increased profit levels.
Images courtesy of Pixabay and StaticFlkr.
If you would like to learn more about creating articles, check out this FREE Guide!