How To Improve Your Business[List] – Effectively!
Now, as a business owner, you need to know how to improve your business – effectively, easily, and sustainable – and you can do this easily. Take a quick look and see how you can change things for the better in more ways than one. Read on.
How Being 'Too Busy' Can Negatively Affect Business
Now, being busy isn't a bad thing.
Far from it. To achieve business success, you do need to buckle down with the work you have to do. You wouldn't make much of a profit otherwise, especially if you slackened off during the day and discarded your growing to-do list.
You wouldn't meet deadlines. Your reputation would suffer. And unhappy customers and clients would head elsewhere for whatever it is they needed.
So, being busy is okay then. No worries there.
However…
There is being busy, and then there is being 'too busy.'
If you work longer hours than you should, and if you take on tasks that don't belong in your job description, then you are going to face the consequences. And not only will you suffer, but your business might too. Try any of these tips on how to improve your business and see the difference they can make.
Reasons why being busy may have a negative impact:
You might alienate customers
If you're too busy to pick up the phone to respond to a customer call, then you might lose their business. And the same applies to customer email and social media messages. To retain their loyalty, you do need to make time for them, and that means responding to their inquiries and complaints at the earliest opportunity.
Now, you can make life easier for yourself, of course. You might have dedicated staff on hand to respond to your customers, and you could rely on the role of a virtual receptionist to handle some of your calls. However, there might still be times when you are the best person to respond, so even if you do have the extra help, you should still free up some time to respond to customers.
You might lower staff morale
You don't need to be at the beck and call of your staff 24/7, but there are times when you need to spend time with them. It might be to guide them in the work they are doing, for example, and there will be times when they need to speak to you about an urgent matter. You might also make the effort to praise their good work, as this will lift their morale.
But if you're too busy to spend time with them, ignore their efforts, and fail to respond to their queries, then their morale will fall. The upshot of this? Lower productivity, as the unhappier your employees are, the less motivation they will have to put in their best work for you. So, once in a while, take that 'busy' sign down from your door, and be there for your employees.
You will have burnout
Burning the candle at both ends is only going to burn you out too. If you are forever working overtime, taking work home with you, and doing more than you can physically and mentally handle, then you are going to exhaust yourself. You need to focus on your health as much as work, and that might mean reducing your workload.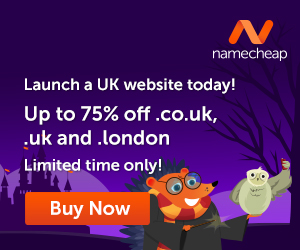 You might delegate more, outsource to other firms, or simply say 'no' to some of the demands that others impose upon you. As a thought, while you might assume working hard will ultimately prosper your business, the opposite might be true. When you're too ill to come into work because of the symptoms of burnout, then the health of your business will suffer too.
You will make more mistakes
Possibly as a consequence of the above, you will be more likely to make mistakes in your business if you are perpetually tired. Mistakes happen through multitasking too, and as the linked article suggests, this will play havoc with productivity.
Therefore, shorten the to-do list where possible. Give yourself the opportunity in the day for more breaks so you can rest your mind. And rather than juggling too many tasks at once, take each one at a time so you can fully concentrate on the job you have before you.
You will lose passion for your business
Does your to-do list fill you with pleasure? Probably not, especially when some of the tasks you have before you aren't suited to your skills, or when they are mundane in nature. By constantly ploughing away at such tasks, you will soon start to resent them, and that will affect the passion you have for any business.
You might then be tempted to have more days off than you should, or you might decide to scrap the business and do something more enjoyable with your time instead. That would be a shame, especially if you started your business with feelings of passion, excitement, and unbridled joy.
Therefore, let this be another reason to reduce the to-do list. Hand those mundane tasks to others, or use business software to make light and efficient work of any tasks that grind you down.
Your business rivals will prosper
Why? For all the reasons that we have discussed thus far, that's why!
When you don't have time for valuable customers, they might naturally migrate over to the nearest competition. If employees are unhappy, they might hand in their resignation and take jobs with your rivals. When you hit burnout and take time away from work, greedy rivals will capitalize on your absence from the business world.
And if you do lose passion and quit the business, then you will be one less person for the rivals to worry about. And all of this because you thought being busy was the key to success!
So, think again about your 'busyness'. You need to find ways to beat your business rivals, and while you will need to work hard to counter them, you shouldn't push beyond one's limits in any efforts to defeat them.
Finally…
So, what do you think? Have you been working too hard? If you are reading this article through tired eyes, and you have noticed a drop off in valuable customers and employees, then quite possibly, the answer might be 'yes.'
Today, find ways to reduce the workload and maybe use these tips on how to improve your business. You will feel better if you do, and you will also sustain the health of your business.
Take care, and thanks for reading!
---
When you learn how to create a blog you get to choose the things that you write about. You can also use the blog to make extra income. Here is where I learned how to create my own blog and connect with people who helped me along the way.
Make Another Dream A Reality – Get Your FREE Hobby Makeover Guide TODAY – This is motivation to make a new start today.