How To Improve Your Business Reputation
Thinking about how to improve your business reputation? Read on. One of the most critical factors to creating a successful business and maintaining it is to have an excellent reputation.
Customers hold a lot of faith in what other people say about any business, and if you cannot get good reviews, it does not look good. Having a good reputation can mean the difference between make or break. To achieve it, several facets and nuances need to be taken into consideration.
Customers hold a lot of faith in what other people say about your business.
Products And Services
First and foremost, you have to be supplying products and services of good quality and of a price to match. If you have mediocre products, you could have the best staff in the world, but they will not sell, and you will receive complaints.
Take a good look at what you offer and think about how they can be improved on. No business is bulletproofed to a few upgrades here and there.
Staff And Appearance
Whatever your business, the team have got to look and sound the part. They also need to be appropriately trained. Whether they are customer-facing roles in a real sense, or on the phones, or even administration staff in the office, they need to presentable.
A disheveled engineer going to a customer's house who smells of booze just will not cut it. Have a uniform and make it part of the job that they are always in good condition.
Without a doubt, this aspect of your organization will undoubtedly play a major role when it comes to how to improve your business reputation. The staff you have will tell the customers volumes on the type of business you are.
Website And Social Media
There are many ways to upgrade your website effectively. Ensure that the site is easy to find. This means you will need to give some thought to SEO – search engine optimization. Content needs to be relevant, easy to read, and you need to have it updated regularly.
Similarly, your social media presence needs to be coherent and has to link back to the website as often as possible. Social media gives you a unique opportunity to talk to your customer base informally, so use it.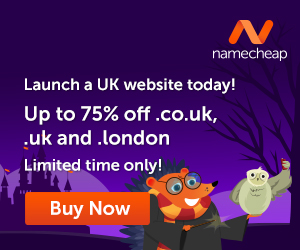 Social Responsibility
Is your company eco-friendly? Do you convey an image that is inclusive? As a business owner, you could make sure that you are congruent with the recycling program or care about the rain forest.
Think about the buzzwords on the street, at the moment, and cater to that. Also, ensure that you get rid of old client data appropriately. To do this, you could use Mobile Paper Shredding Trucks, which will come and destroy all that data that you can no longer store.
Take Complaints As A Learning Curve
If you do receive a complaint, thank the complainant and ensure you keep them updated on the progress of the complaint until it is fully resolved. When someone complains what they really want is help and support, and this could be an opportunity to shine.
Make the customer aware that you have made process changes as a result of the complaint. Complaints should be seen as an opportunity to improve, not negatively. If you expect to get no complaints, you will be sorely disappointed. Take them on the chin and move forwards better.
Yes, the more ways you know how to improve your business reputation, the more 'aces' you will have in your pocket!
---
Images courtesy of Pixabay, UnSplash and Pexels.
When you learn how to create your own blog you get to choose the things that you write about. You can also use the blog to make extra income.
Here is where I learned how to create my own blog and connect with people who helped me along the way.
Make Another Dream A Reality – Get Your FREE Hobby Makeover Guide TODAY – This is your motivation to make a new start in your life.