How To Manage Millennial Madness
Ever heard of millennial madness? Millennials are taking over the workplace as the baby boomers are slowly phased out. With the younger generation, businesses can use tech advancements to increase profits. Who better to trust with new gadgets than the people who grew up with them from children?
However, millennials are difficult to manage at times. Thanks to their mix of entitlements and understanding of the law, they aren't afraid to cause a stir. As a manager, it's essential to get the best out of them without causing chaos to maintain a positive work environment.
Here are some tricks which will come in handy when it comes ot teh subject of millennial madness.
Use Recruitment Software
In the past, using your gut was the most scientific way to hire an employee. Now, there are programs such as an HRMS Portal – human resource management systems from Eight-fold.ai and others. What this type of software does is to collect and collate as much data as possible regarding candidates and employees.
With one glance, it's easy to tell whether you're in the process of hiring a troublemaker and you can go in a different direction. Alternatively, the facts might add up and make the person your number one choice. With recruitment software, businesses can gain a host of insights.
Embrace Flexibility
According to Deloitte.com, 40% of millennials expect to leave their post within two years. The ones who don't are the people who invest in companies that emphasize workplace flexibility and diversity. Yes, career progression is important too, but morality is catching up as the main factor in sticking with an employer.
Once you understand this, it's easy to make small tweaks that influence their decisions. For example, promoting home-based working is something younger generations love. They hate sitting behind a desk and adhering to archaic, corporate work methods. Flexi-time is another feature of modern office which employees adore.
Appease Their Appetite
Millennials won't sit back and allow people to dictate their futures.
As soon as there is a splash back, they leave for pastures new. They want power and responsibility ASAP. The good news is that the majority of them have skills in areas where you require their services. Information technology is a perfect illustration.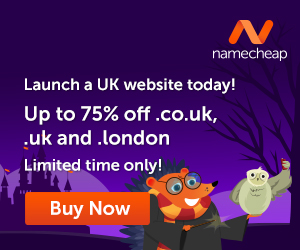 Unleashing them on technological projects provides them with independence and responsibility. From an employer's perspective, it cuts costs as there's no need to hire from outside/outsourcing. And, because they're technologically-savvy, the standard should and might be high.
Congratulate Them
To them, there's nothing worse than performing a task and not getting recognition. Older generations are happy to plug away without a curt nod in the morning. Millennials aren't as durable in this sense.
Therefore, it's wise to dole out the praise when necessary. Not only will it impact the millennials in the office, but it should affect everybody else too. It isn't as if people don't enjoy a pat on the back and won't experience a boost in confidence and self-esteem.
Usually, this encourages them to work harder to prove their efforts aren't down to luck. Yes, we can get past millennial madness and avert any crisis!
Images courtesy of Pixabay.
---
You can put your thoughts on paper but learning how to build your own blog is something different. If you have the right training it is not that difficult.
When you learn how to build your own blog you get to choose the things that you write about. You can also use the blog to make extra income. Here is where I learned how to build my own blog and connect with people who helped me along the way.
Click Here and see what it is all about!