How To Pick The Right Keywords For Your Marketing
Keywords are a huge part of marketing and they are something which we all seem to throw around like old bread crumbs all over our content online. It is crucial to know how to pick the right keywords with any content that you write.
Click here to TWEET about these tips.
Choosing the right keywords for your online presence and your content is essential if you want to reach a wide audience and make a name for yourself among a sea of competitors.
If you are looking for a way to choose the right keywords for your content this year, here are some tips you need to know.
Set Goals
If you want to be able to choose the right keywords for your marketing material you need to also think about making sure you set your goals appropriately.
What exactly are you looking to achieve with your website and online content and who do you want to reach? Once you have defined this, it will become much easier for you to make your keywords stand out and make sure that they are the right ones for your business.
Use Short And Long Keywords For Variety
When you are looking for new keywords to use for your content, you need to consider the idea of using a couple of different types of keywords together.
There are single keywords which are the most common such as 'restaurant', there are small phrases such as 'vegan restaurant', and then there are long tail keywords like 'vegan restaurant in the UK with five stars'.
You will always notice that shorter keywords have more competition but they are also ranked more highly. When you choose longer phrases you can stand out from the competition and your ranking as a result will be higher overall.
Research Words
You don't need to worry about just plucking words out of thin air for your content online, because there are actually plenty of ways you can research the best words to use for your products or services and this can help you make a better decision.
You can search online using a keyword searcher tool and this will allow you to see the types of words most popular with people in your industry. Make sure you take a decent amount of time on this stage of the project because this will affect your ability to choose the best words for you.
Check Out The Competition
It always pays to know what the competition is up to when you want to make your name known in the business world, and online content is no different here.
You can hire an SEO company to help you inspect the websites of your biggest competitor and this will allow you to see which keywords and tag lines they have been using for their content. It will make things so much easier for you and motivate you to higher heights.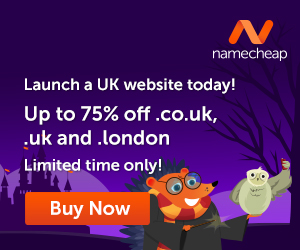 Narrow It Down
Once you have a list of lots of different keywords which you want to use for your website, you need to narrow down your options so that you only have a small amount to worry about.
Look at your list and get rid of any word-variations such as plurals or past tense words, and so on, because you don't need them and they are just clogging up space where you could be using better ones.
Follow Trends
Trends are always important in the marketing world and you always need to be able to follow the latest trends in the world when you are marketing for your company.
Let's say for example that you have a restaurant which you want to advertise. If you know that the current trends are all about health and being vegan, and you already offer these options in your restaurant then you can use these keywords to pull in a wider audience and make sure that you can get as many customers coming to your door as you possibly can.
Choose Your Final Words
If you know how to pick the right keywords, in the end will come down to you being clever about your business and understanding a mix of different things. You will always want to use popular words because these are the ones which people are most likely to search for on their search engine.
However, you can also use slightly less popular words or longer phrases for your keywords to make sure that you can rank as highly as possible on the search engine results of people all over the world.
If you do choose the right keywords it can make a really positive difference to your business on the whole. So, that said, once you know how to pick the right keywords for your content, your website and business will reap the rewards of your efforts.
Images courtesy of Pixabay and Pexels.
---
How would you like to learn how to post on a blog like this one?
You can put your thoughts on paper but learning how to build your own blog is something different. If you have the right training it is not that difficult.
When you learn how to build your own blog you get to choose the things that you write about. You can also use the blog to make extra income. Here is where I learned how to build my own blog and connect with people who helped me along the way.
Click Here and see what it is all about!