[List]How To Plan A Budget For Small Business Advertising?
Here are some great tips on how to plan a budget for any small business advertising. Advertising is a way to promote a product or service and garner sales.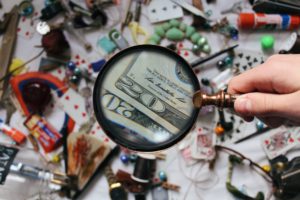 Big brands use nearly all types of advertisements not only because their budget allows them to, but also because of their diverse market who are reached using those ads.
But for small businesses, the advertising budget is likely to be limited. They need to plan their ad campaigns carefully planned and choose the method they will use wisely.
...advertising costs can also be used as an investment to grow the business.
The advertising budget is generated from sales. Other than its purpose to further increase sales, advertising costs can also be used as an investment to grow the business.
Therefore, before spending on any type of ad, a number of factors should be considered and a realistic plan and goal should be set.
Factors To Consider
In thinking about how to plan a budget, these four questions must be answered by your advertising budget plan:
Who is the target market? Your target market or target consumers are the people who are interested in your product or service. You should have a consumer profile to help you clearly classify your target market and plan your advertising based on it.
What media type will be most effective in reaching your target market? Here, you consider and decide if TV, print, or online ads will work best, or you may use all of them as long as they're proven effective.
How much profit will be earned for a certain amount spent on advertising? Your ads, coupled by your marketing efforts, must result in a significant surge in sales.
Set goals that are also aligned with your company's marketing and promotional goals. By answering those questions, you'll get an accurate picture of the anticipated market condition, to which you would depend your budget on.
The Four P's
To produce the best, most well-founded answers for those questions, it would help to be familiar with marketing's four P's, namely product, price, place, and promotion.
The product is either tangible (e.g. clothing or gadgets) or intangible (e.g. mobile app). Their common denominator is that they exist to satisfy a demand. If your product is something entirely new to the market, you may need a PR agency to help spread awareness about your new product.
Otherwise, if it's a basic necessity, such as a bath product, it typically won't require a PR agency's involvement.
Price is how much your customers are willing to pay for the product. If you charge a bit higher and a competitor suddenly launches a cheaper version of the same product, you may need to direct your efforts in adjusting your price rather than advertising.
Place is where your customers will make the purchase. It can be online or through another channel like a grocery store or an independent store that sells related products.
Considering today's norm is e-commerce, your advertising budget for that will most likely comprise SEO, website development, PPC ads, and social media marketing.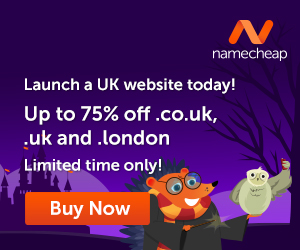 In that case, one of your strongest media will be photos, so your budget will be allocated on professional photography, high-end professional photo retouching services, and a digital marketing agency.
Lastly, promotion is how you'd communicate the uses and benefits of your product. Your options here are broad, but again, it should be highly effective in reaching your target market; otherwise, you'll be wasting your budget.
A Realistic Budget Plan
The Small Business Administration uses this realistic example: If you spend $10 of a product's sales for an ad that costs $300 to make, then you should spend $3,000 for that ad and sell 300 units of the product to generate a $90,000 revenue.
You can also allocate a certain percentage of your total sales for advertising, 5% of your yearly sales, for example. That way, your advertising budget is always fixed, which can be highly practical for a small business.
Refer to this guide to establish your first advertising budget. By doing it right the first time, you avoid or at least minimize the risks of not selling well and wasting money and revenue.
To say that one needs to be aware of how to plan a budget is definitely an understatement for any business – big or small!
---
Images courtesy of Pixabay, UnSplash and Pexels.
When you learn how to create your own blog you get to choose the things that you write about. You can also use the blog to make extra income.
Here is where I learned how to create my own blog and connect with people who helped me along the way.
Make Another Dream A Reality – Get Your FREE Hobby Makeover Guide TODAY – This is your motivation to make a new start in your life.