Moving Offices? Here's How To Avoid Losing Your Mind!
Moving and relocation on a whole is not a very easy task. Of course, if the reason for the move is a positive one – more and better business opportunities – then, you will need to know how to reduce the stress of office relocation. There are some great tips hidden in this contributed article, but of course, tips are worthless unless you implement them in your favor!
There are few things more exciting than when your business has grown to the point where you need to relocate to a new office. This could be the change from a smaller office to a larger one or even finally moving your business out of your spare room and into a dedicated space.
That being said, as exciting as it can be when you're finally able to move on to something bigger and better, the process of doing so can often be pretty stressful. In fact, there are often so many things to consider that is can be one of the hardest things you and your business will ever do. With that in mind, here are some ways to avoid losing your mind when moving offices.
Technology
One of the hardest things about changing offices is trying to move all the technology that you use over to the new location. It's not just a matter of physically moving things, making any changes to your office can significantly alter the needs of your IT system.
Luckily, if you need help with relocating your IT, then there are plenty of organizations out there that can offer the assistance that you need. You need to make sure that your IT is up and running as soon as you're in the new office space otherwise you and your employees could end up waiting around for days, wasting incredibly valuable time.
Furniture
This is especially important if you're moving from a home office to a dedicated space. You need to make sure that you have all the furniture that your office needs. The first and most obvious things are, of course, desks and chairs. You need to make sure that you're providing your employees with plenty of back support and a comfortable environment so that they can work as effectively as possible. You also need to think about things like meeting room furniture, furniture for waiting areas for customers, and any other furniture needs that your office might potentially have.
Layout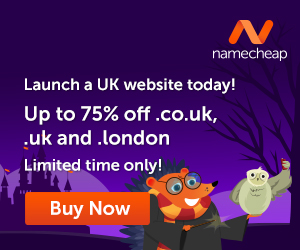 The layout of your office is often a lot more significant than many people assume. You need to make sure that your office is arranged in such a way that your employees can collaborate when they need to but can also focus and avoid distractions when they need to do that as well.
Having specific areas in the office designated "quiet zones" is a great way to deal with this but otherwise you want your office to be as open and communicative an environment as possible. Otherwise, you're just going to end up in a position where your business simply isn't as productive as it could be.
The important thing to remember is that any office move should have a purpose. The last thing you want is to put in all of this time and effort only to find that you didn't really need a bigger and better space in the first place. Because of the degree to which an office move can disturb the productivity of your business, you need to make sure that it's totally necessary before getting started in earnest.
I hope you were able to find some nuggets from this article and by implementing them, help to make your relocation decision the best one!
Would you like to learn how to post on a blog like this one? You can put your thoughts on paper but learning how to build your own blog is something different. If you have the right training it is not that difficult.
When you learn how to build your own blog you get to choose the things that y you write about. You can also use the blog to make extra income. Here is where I learned how to build my own blog and connected with people who helped me along the way. Click Here and see what it is all about!
Images courtesy of Pixabay.