Sometimes, as a home business, we tend to want to 'desperately hold onto the rope of power' – it is my home business and I am the boss. However, there comes a time when relinquishing that power is necessary as you ask yourself: which tasks should your home business outsource?
Outsourcing really is not such a 'bad thing' as it has taken the rap for being. It really is just a tool to make the home-based business owner have a little more leeway to allow other services to help the business to function more efficiently and give him/her the time to focus on other parts of the business at hand. This contributed article makes a few valid points as to why this undertaking should not be feared but maybe embraced.
Anyone who's recently launched a home business will understand how challenging it can be to get everything done by the end of the working day. That is especially the case if you sell products or services to lots of customers and clients from all over the world.
Thankfully, there is a solution that could help you to achieve your goals without working as hard as you are at the moment. Outsourcing is the perfect way to take some of the weight off your shoulders. However, you need to select the right tasks to outsource, and that's where the advice below might come in handy.
IT Support
You never know when your website or computer systems might go down or you could become a victim of hacking. If that happens, there is a decent chance that you will panic and lose some sales in the process. Experts from Windward IT Consulting claim that you can find IT support partners inexpensively these days.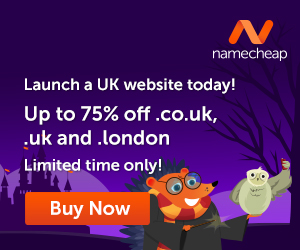 You just need to strike a deal with a respected company, and then you won't have to worry. Whenever something goes wrong, you just call the specialists and explain the issue. They will then come to your place of business and take a look at the problem, or in some instances, the professionals might manage to get you back on track remotely.
Marketing And Advertising
No small business owner has enough time during their working day to deal with tasks like marketing and advertising. That is why you should always search the internet for a dedicated agency with a good track record. Paying someone else to handle your marketing is not as expensive as you might think.
Also, it's in the company's interests for the investment to provide a healthy return. When all's said and done, advertising agencies want you to come back and spend more money. So, they will do their best to ensure it's a profitable arrangement.
Customer Service
According to websites like Drop Ship Lifestyle, customer service is one of the most critical elements of any business model. If you fail to keep your customers happy, there is a decent chance your business will begin to develop an adverse reputation. It can take a long time to turn something like that around, and that is why you need to outsource your customer service department right now. There are specialist call centers that will handle all your correspondence and read from a script you create. So, your customers won't know the difference.
Now you know about the best jobs to outsource in your home business this year; you can start putting your plan in place and creating your budget. Even those with small companies have to think about issues like customer service and marketing. So, it's sensible to follow the best approach from the onset if you don't want to waste money or lose out on sales. With a bit of luck, you can now start to manage your time better and ensure you're not working for twenty hours each day. Enjoy!
Images Courtesy of Pixabay, Pexels, and Flickr.