To a lot of people, working from home is the dream. The freedom and flexibility that you get with this can be a lot of fun. You get to be your own boss, control your workflow, and dictate your earnings. But at the same time, with that, comes a lot of work, responsibility, and sometimes stress.
So as much as working for yourself is incredible, it's not necessarily going to be easy right off the bat. It's something that you have to put a lot of time and attention into if you're going to get it right. However, you can also be smart about it. Because you're only one person, and you're not going to be able to do everything forever. So let's take a look at some of the services you can bring in to make working from home easier.
Virtual Assistant
When you've got a job to do, whether it's interior design consulting or freelance writing, you need to focus a lot of your attention on that. Yes, you are going to have various administrative needs to attend to, especially emails, but if you spend your days doing this and this alone, you won't be able to grow.
As you start to get busier, you'll realize that you need help. And this is when bringing in a virtual assistant is a great idea. They can manage all of it for you remotely, meaning that you don't have to hire full-time help in order to get the assistance you need.
Accountant
Another great service that you should think about taking up is an accountant. You may be able to keep track of your finances yourself, and you may actually enjoy doing it, but at the same time, you have to do your job. But when you hire an accountant, they can manage all of this for you. And best of all, they'll also provide you with invaluable financial advice too.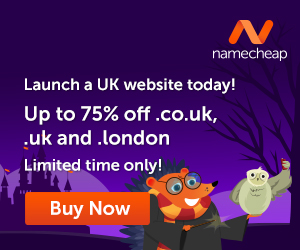 IT Support
When your computer breaks or has an issue, you know that it's going to set you back significantly. IT issues not only cost you money but time too – and that's something you may not be able to afford. So it's smart to bring in managed IT services, using someone such as www.xbase.com, to stop this. Because the IT issues may still arise, but with experts in place, they will be solved so much quicker.
Blogging
With the emphasis on content these days, you know that you need a blog. But with everything else you have going on, you may not be able to dedicate the time and attention to it that you really want to. So, instead of doing half a job, hiring a freelancer. By getting someone to write your content for you (and even posting it), your blog will pretty much manage itself.
Social Media
It's the same with your social media. You know that you need to keep on top of it, but it can be a tedious job. So think about finding someone to run it for you as www.act-on.com talk you through. That way, you'll have a social presence, and it will be up to date, but you won't physically have to dedicate the time to it.
Images courtesy of Pixabay and Pexels.
If you would like to learn how to write an article like this one, CLICK HERE!