Aside from politics and religion, there aren't many topics that can divide people quite as much as the debate that surrounds outsourcing. For some startup enthusiasts, outsourcing is another word for the devil but, for us, outsourcing is the best way for entrepreneurs to grow their startup.
For those new to the 'running a business' game, you'll find your most valuable commodity is your time as you get pulled this way and that, each little task vying for your attention. As such, you become too busy trying to grow your company that you haven't got time to learn about social media or enough time to write a blog or enough time boost your customer service.
That's where outsourcing really comes into its own:
Automate Your Marketing
The secret to success is automation. Period. But within that over-arching area of operations, automated marketing is up there with the most important of them all. Why? Because of the amount of time it can take allocating resources and then the cumbersome activity it is to manage certain marketing tasks (cough, social media). The best way to avoid getting caught in the mud on this one is to use someone like Real Time Outsource who can take control of your posts – no matter the platform – and at an affordable rate. You'll also find your marketing gets optimized too.
Big Data And Online Analytics
Data is the currency that now runs the world. It is what lets you understand your business better and manage it more efficiently and understand which roadblocks are getting in the way of your productivity. However, time is not always kind and not having the right tools in place can skew results, which is why we recommend you use one of the many managed IT services for businesses. These services specialize in improving strategies, highlighting workflow management needs and overall operational efficiency. Needless to say, it is a big help.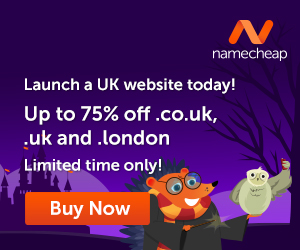 Creating Creative Content
You may well have heard, Content is King, and it is. It absolutely is. Unfortunately, producing creative content is also really time-consuming, not to mention an art. This is frustrating because your web content is critical to your branding and a blog is essential to boosting your SEO and your position.
Thankfully, there are content solution specialists like Gen Y Copy and Scripted that are able to produce and sustain the content your startup needs. It could be blog posts, or product descriptions, articles or white papers – whatever your business needs, these services are great for building up your marketing copy.
Your Customers Are Number #1
The dream is to have all your customer service needs in-house. The problem is, this isn't likely to happen until you have grown exponentially. To counter this reality, your best bet is to outsource your customer service needs to those that offer cloud-based help desks. This is a great way to keep the conversational door open with your customers without having to shoulder all of the cost.
Like we said, outsourcing is a startup's best friend.
My Final Thoughts
Whether your business is already in its advanced stages of success or just getting started, I believe that the valid points discussed in this contributed article speak loudly to any entrepreneur that only wants the best for their business – growth at any level!
It means letting go of the reins or rather not holding them that tightly and still being able to get the same results – success. It is hard letting go and letting others and I understand that. However, like anything else, before you relax your hold or let go of the reins, take the time to do explorative research and product comparisons, so that you won't regret your decisions but will continue smiling all the way to the bank while you enjoy the additional family time or vacation time that you are working so hard to achieve.
Much success on your journey to success – with help along the way.
Images courtesy of:
[1] Pixabay