How To Save Money In Your Business[List]- 6 Tips!
Every business owner always wonders about how to save money in their business – and their personal life as well. For a business, the desire to save money is just as important as the actual money saving that can be done.
A business needs to have a solid financial plan; without one, there is no structure to follow to ensure proper business practice is followed without going bankrupt. However, it's important to note that there is a big difference between saving money and cutting corners.
Saving money leads to a surplus for goals to be met. Cutting corners leads to mistakes and sloppy work, which then leads to unhappy customers, and that then leads to a massive downturn in profit. There are ways to save money for your business without compromising on the quality that you offer, and it's why we've come up with six places you could save money. Let's take a look.
How To Save Money In 6 Steps
Going Green
Whether you go paperless in the office or you start thinking about unplugging your machines at night, going green is a good start for your business. You need to embrace what you can do for the environment as well as what your green efforts can do for you.
If you decide to start telecommuting, for example, you could save money on domestic oil tanks. You can also save money on your commute as you no longer have the petrol or travel cards to pay for any longer! Knowing where you can go green is important, and when you implement those options, the money savings will follow.
Check Your Budget
Sticking to a budget in the office isn't always easy, and creating that budget in the first place is hard. Saving yourself some money, in the long run, is the goal, though, and you can do that by sticking to or going below your budget over time. Look at where you can make savings and switches to have a more effortless time saving your cash. Once you get started, you can easily see where it best to save.
54 Ways to Save Money – America Saves
There's a difference between saving money and saving money for your future. So don't just spend less, put the money you save into a savings account to plan for …
Outsource
Sending out your work to freelance employees is going to help you to cut costs. No more sick pay, vacation pay or benefits to pay for. When you outsource your activities, you are shaving off training costs as well.
It's easy to lose track of HR laws that are always changing, so the best thing that you can do for cash saving is to outsource and stop limiting yourself on the talent you could be working with instead.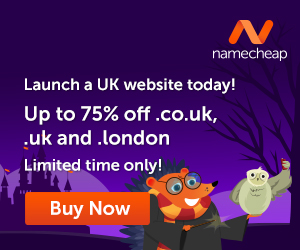 Stop Paying For Unused Services
There are likely a lot of the bills going out every month from your business account to services that you no longer use. Transactions for subscriptions are often missed because some smaller amounts go relatively unnoticed. The best thing that you can do is comb carefully through your expenses and cut off the ones that you don't use anymore. If you don't use them, you don't need them, and that's something to live by!
Manufacturing
If you are a company that is manufacturing products, then try to bring your manufacturing processes to the country in which you are living. Outsourcing abroad can be cheap, sure, but you're going to make some savings when you bring your manufacturing home, not to mention you'll have added money earned from those who prefer to buy from their own country to boo.
There is a whole realm of clients who would prefer to buy from a home country, so you could be opening up an entirely new line of income just by manufacturing where you are.
Get Financial Help
Not so much with borrowing, here, but you could always use a professional financial eye cast on your books. Bringing in a bookkeeper or an accountant who is trained to spot transactions that are pulling your books into the negative is a smart thing to do. They can work out your budget with you, help you to pull in the reins on the things that you're spending on and shouldn't be, and they can help you to understand what you can and should afford.
A bookkeeper is also there to help you to understand your company's needs, and once you know that, you can allocate the correct budgets. He is there to help show you ways how to save money in your business especially if there are ways that you might have overlooked.
When you are dealing with a tight business budget, you have to make the savings and cuts that make sense. Don't blindly go in without a clue of where to start, not when there are plenty of avenues out there available to help you.
---
When you learn how to create your own blog you get to choose the things that you write about. You can also use the blog to make extra income. Here is where I learned how to create my own blog and connect with people who helped me along the way.
Make Another Dream A Reality – Get Your FREE Hobby Makeover Guide TODAY – This is your motivation to make a new start in your life.