How To Stay On Top Of Your Game – As A Business!
Want to know how to stay on top of your game? No matter if you are looking to start an eCommerce business or a large shipping firm, you will need to make sure that you are able to monitor performance and make changes in your strategy to meet the market's needs.
Here is a list of ten things to focus on if you would like to stay on top of your game.
If you would like to develop and maintain a competitive advantage, you will need to manage all the processes in your company and work on eliminating risks, so you can improve your reputation, prevent legal challenges, and make the most out of the talent in your company. Below, in this contributed article, you will find a list of ten things to focus on if you would like to stay on top of your game.
1/Employee Performance
Image via Air Force Medical Service – AF.mil
If you have employees facing customers or completing the actual job, it is important that their performance and skills are monitored regularly. Employees are the face of your company, and they represent your brand.
It is crucial that you engage with them and select them carefully. If you don't have a human resources department, you might want to engage with recruitment professionals, so you can complete advanced background checks before you take on people, and assess the training and development needs of all people in your organization.
2/Costs
It is important that you keep your company profitable, or you might go out of business. The variable costs of running a business can easily spiral out of control, such as the energy costs, the insurance, the overtime payment, marketing, and research and development.
You need to have an advanced costing and accounting system in place, and you will need to improve your cost management and tailor your prices to the market's needs and expectations while maintaining your profits.
3/Marketing Efficiency
No company can live without marketing, and online advertising is gaining ground fast. You might be tempted to invest your profits in advanced social media or SEO, PPC campaigns to make sure that you can tap into new markets, but if you are not getting results, it is simply a waste of money.
You need to find a way to measure your marketing ROI and make changes that improve your results. If you can get all the cogs in the system to work in harmony by creating an advanced sales funnel, and make the most out of their digital marketing efforts, then you will be on your way.
4/Compliance
Of course, no matter what industry you are getting started in, you will need to get to know the related regulations and study the law, so you can stay on the right side.
From making sure that your employees are doing the job safely to recording training and accidents, having a health and safety policy and human resources guide in place, there are plenty of things you can do to maintain compliance within your company and protect your most important asset; your reputation.
5/Training
Your company's employees are responsible to deliver the products or services to your customers, and it is your job to train them to do their tasks the best way possible. You need to put a company-wide training and development strategy in place, but also work with individuals to identify their unique needs.
You need to study the industry regulations related to training requirements and keep your records for the authorities to check every time. You can learn more here about the various training software and platforms that can help you deliver knowledge in a cost-effective way.
6/Investments
It is also crucial that you make informed investment decisions and focus on the research and development programs in your company that gets you the most competitive advantages. You might think that long term investments, such as building your headquarters will pay off over time, but if you are entering a risky financial agreement with a bank that will tie you to a deal and allow the interest rates and payments to change, there is a possibility that the risks are greater than the benefits.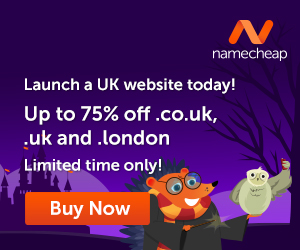 7/Competition
Every business owner needs to monitor the competition, or they will not be able to create a unique selling proposition and stand out from the crowd, You can discover gaps in the market and under-served niches that will present great opportunities for growth. Your competition research should help you get your packages, your prices, and your offers right, and identify the most profitable segments of your market, too.
8/Regulation Changes
You might be aware of the current regulations and legislation requirements, but it is important that you stay ahead of the game. Most regulatory changes are introduced within a short timescale, and this means that you must keep an eye on pending changes and proposals.
It might be a good idea to employ a corporate lawyer, so you can get notified of the impending changes and prepare your staff, update your training, and communicate with your customers.
9/Customer Behavior
One of the best ways of increasing your marketing results and tailoring your products or services to the needs of the market is studying the behavior of your market. You must engage with your current and future customers and make sure that you focus on building trust.
Researching your customers' behavior and buying triggers, as well as their preferences will help you develop an advanced communication strategy that will help you align your values with your customers'.
10/Industry Trends
Apart from your customers' behavior and preferences, you will also have to monitor your company's competitive environment and the conditions that can shape your future strategy.
Your industry trends reports obtained from government sources and research companies can help you create long term plans and become a leader in innovation, instead of a follower.
As soon as you identify a rising demand or a need for a new product, you can stay ahead of the competition and get started with your research and development project.
If you would like to keep any business profitable and growing, you will need to ensure that you monitor the important processes and tasks in the company. This will help you create measurable goals and smart strategies that will maintain your competitive advantage in competitive markets.
Let's hope this article will help you to stay on top of your game when it comes to your business!
Images courtesy of Pixabay, PxHere, and Wikimedia.
---
You can put your thoughts on paper but learning how to build your own blog is something different. If you have the right training it is not that difficult.
When you learn how to build your own blog you get to choose the things that you write about. You can also use the blog to make extra income. Here is where I learned how to build my own blog and connect with people who helped me along the way.
Click Here and see what it is all about!