5 Simple Ways To Improve Business Security

Image Credit: Pexels, Free to Use Licence.
As a small business, a business security breach can be catastrophic, putting your assets: both yours and your customer's data at risk. To avoid potential disaster it's vital that you have adequate security measures in place, to keep thieves out and your data locked in.
So here are 5 simple ways that you can improve business security.
Have a security assessment
Regardless of what security measures you already have in place, it can be beneficial to have a security assessment conducted by an experienced security company.
The assessment will be able to highlight the areas in which your security is strong and those in which it is lacking so that you can then take the action you need to secure any holes.
Install a monitored alarm system
Businesses always underestimate the power of a good alarm system, specifically one monitored by an external agency. Monitored alarm systems are able to respond to threats on your behalf even out of office hours, keeping your business safe while you sleep.
Background check your employees
Many businesses focus on preventing external threats but fail to notice the potential threats to their company from within.
To help you reduce the chance of letting someone with bad intentions into your company, you may wish to consider conducting background checks on your employees, or at least those with access to sensitive information or in positions of particular power. 
Background checks may have a reputation for being intrusive but at the end of the day the security of your company is what matters most and employees should recognize this and comply.
Install anti-virus protection on all business devices
You may already have antivirus protection installed on your business computers, but have you also got it installed on all business mobile phones, tablets and laptops?
It's important to have secure antivirus installed on any device that is used to access business information as these are at most risk from hackers looking to target you.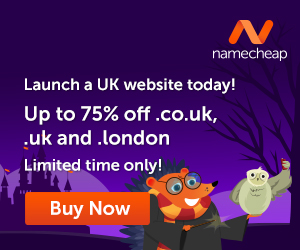 Don't assume that your mobile phone is safe, many mobile phones are now just as powerful as computers and therefore require the same protection.
Educate your employees
A lot of business threats can be avoided with simple security education. Teach your employees the importance of business security, show them how to create strong passwords and to be safe online, explain the importance of reading through your security protocol and keeping their antivirus software up-to-date.
You may have a strong security protocol in place, but at the end of the day, if your staff do not follow it, then you may as well not have one at all. Education is the key to preventing accidental security breaches.
These are just 5 of the ways in which you can improve the safety of your small business. If you have warehouses or hold stock then you may also want to consider looking at surveillance cameras, sensor lighting or employing a guard.
When it comes to security you can never be too safe and a security expense is never not worthwhile.
---
Images courtesy of Pixabay, UnSplash and Pexels.
When you learn how to create your own blog you get to choose the things that you write about. You can also use the blog to make extra income.
Here is where I learned how to create my own blog and connect with people who helped me along the way.
Make Another Dream A Reality – Get Your FREE Hobby Makeover Guide TODAY – This is your motivation to make a new start in your life.