[List]Top 6 Points Needed To Improve Your Website Conversion Analysis
Image Source (CC0 License)
What do we mean when we talk about website conversion analysis or creating a website that converts?
A conversion is when somebody visits your site and completes an action. This is where things can get a bit confusing, as the desired action can be anything. Some common actions are:
Buying a product

Filling in a form

Making a phonecall

Registering an account

Providing an email address

Downloading a pdf
The list is literally endless, so the action depends on the business. It's also common to have a website with various different actions depending on the specific page a user is on. If your website converts, this means that the users visiting your site will complete the actions you desire. In an ideal world, you'll have a 100% conversion rate. However, this is impossible. In fact, the average global website conversion rate is just under 5%.
So, your first step is figuring out what your current conversion rate is.
So, your first step is figuring out what your current conversion rate is. There's a great article here that explains what to do in as much detail as possible. If you find you are way below the average, it should worry you. After all, you need conversions to make money. Even if conversion doesn't directly lead to a sale, it can help you make them in the future. Having someone's email address means you can direct marketing material towards them. Offering a free pdf to download inspires trust in your business and can encourage someone to come back and make a purchase based on the content.
You get the idea, so how do you create a website that converts with the aim in mind to improve your website conversion analysis?
Focus on visual design
The way your website looks will have a direct influence on your conversion rate. This comes before any of the other points because it can impact a user before they do anything. If you land on a website that looks really outdated and dodgy, what's your first thought? For me, I think this site looks trash and doesn't deserve my attention. I leave straight away as I can't trust a company that doesn't know the basics of modern website design!
It sounds harsh, but that's the reality of the modern internet user. We know what a current website should look like, and we expect trustworthy companies to follow these web design trends. Therefore, your site needs to be visually appealing and impressive. It provides a better first impression, encouraging people to stick around. When it comes to conversions, part of the battle is keeping people on your site for as long as possible. A good visual design will do just that.
Image Source (CC0 License)
A clear value proposition
Why should someone buy your products? Why should a user sign up to your mailing list? What benefits will someone see from downloading your ebook?
These questions need to be answered if you want to secure lots of conversions. You have to clearly state and show how a user will benefit from completing an action. This is commonly known as a value proposition. In essence, you're convincing people that they're making the right decision by completing an action.
Let's look at the action of buying a product. What makes your products better than the rest? You have to clearly outline the main features and benefits as part of the product description. Combine this with excellent imagery or videos that show your product in action. Emphasize the unique selling points to make users realize they desperately need to buy this item. If there's no value proposition, why would someone part with their money? It's a simple concept that often goes overlooked, hence your poor conversion rate.
Valuable content
Similarly, the rest of the content on your website needs to be valuable. If you have a visually appealing site, then you can keep people on it. As a consequence, they're likely to browse around. I'm sure you've done this when you're on someone's website. You're somewhat interested in what they offer, but you want to learn more about the business.
The most common mistake is filling your site with fluff. Business owners are aware that content is very important. As such, they assume that filling a site with lots of content is better than having hardly any. While not having enough content is bad – it doesn't give people much information on your business – too much filler content is even worse. People hate seeing loads of lines of writing, particularly when it drags on and makes the same point over and over.
To stop myself from doing just that, I'll end this point here. Make all of your content valuable in the sense that every sentence provides the user with something significant.
Easy navigation
Is there anything worse than a website that's hard to get around? You've all been on at least one of these sites at some point. I'm talking about websites that have no clear menus or that take ages for you to figure out where you need to go. It's a deadly trap to fall into if you care about conversions. Poor navigation leads to an increased bounce rate, meaning all of your potential conversions are running away in disgust.
Counter this by improving the navigation system. That sounds complicated, but it's ridiculously easy. All you need are these elements:
Clear menu buttons for users to click on

Drop-down boxes for menus with sub-categories

Internal links to pages within content

Internal search engine
That's literally all it takes to improve website navigation. Your menu buttons and drop-down boxes clearly indicate where everything is on your website. If someone wants to view your services, they click on a 'Services' menu, which could have some drop-down buttons indicating each specific service. Internal links let people go to a specific page without needing to move through any menus. A search engine is necessary for users that have a very specific request and want to find the relevant page as soon as possible.
Make your website easy to move around and you keep people on your pages for as long as can be and at the same time improve your website conversion analysis rate.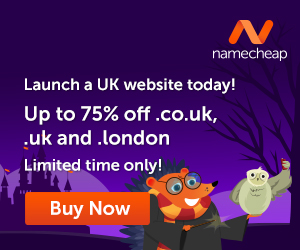 Fast loading speeds
The speed of your website is such a key factor as it directly impacts the user experience. Those of you with a keen eye will note that most of the points on this list relate to providing a great user experience. This keeps users happy, which greatly influences the chances they will complete an action and convert.
How does the speed of a site come into play?
It's very straightforward. Modern internet users expect websites to load in seconds. In fact, some of you probably expect a site to load almost instantly. If it takes more than a few seconds to load a page, your interest wavers and you're off. Effectively, you miss out on so many conversions because your website is slow.
The video above shows some tips to speed up your site almost instantly. It also makes a great point about how much money you can lose with a slow website. Apparently, Amazon loses 1% of revenue for every second it's website wastes loading up. Obviously, it won't be that extreme for a small business like yours. However, this should worry you enough to realize how vital a fast website is.
Landing pages – the key to any website conversion analysis
Finally, we have landing pages. What is a landing page? Well, it describes itself very well – it's a page that people land on when they visit your site. Primarily, it's usually associated with online advertising. Let's say you've bought Google Ads and someone clicks on one. The page they arrive on will be your landing page. It's almost a standalone page from the rest of your site, with one key mission: convert as many leads as possible!
If your conversion rate is low, it could be because you don't have specific landing pages. Some people make the error of using an existing page as a landing page. The worst possible thing to do is have an irrelevant landing page. For example, imagine you send out an email to your mailing list that details a new product. You sell it to them, talk about the benefits, then tell them to click the link if they want to learn more. Then, when they click the link, they land on your home page. How is that relevant to the email? They're expecting to see a page giving more info on a product! The same goes for landing pages attached to any ads – they must be relevant!!
An excellent landing page gets straight to the point and encourages people to complete an action. This is done with a call-to-action (something you should also have on your site as well). Make sure your value proposition is there, and focus on making users believe they need to complete this action. As a result, your landing pages will help you get more conversions.
In summary, the top six things you need for a website that converts are:
Good visual design

A clear value proposition

Valuable content

Excellent site navigation

Fast loading speeds

Relevant landing pages
I've often spoken about the biggest marketing mistakes, one of which is neglecting your website. It is such a powerful tool, which is why it demands so much attention. Use these tips to upgrade your site and improve your website conversion analysis rate.
---
Images courtesy of Pixabay, UnSplash, and Pexels.
Do you know that the more you use your brain, the better it is for you? AND, the more difficult it becomes to get 'old'? Yup, the brain is really a 'muscle', and the more you 'exercise' it, the better and stronger it becomes. With that said, let's see how we can make the brain better.
How about that second career? Ever thought about writing? Or even have someone write for you if you think this would be a better alternative? Well, how about creating your own website? Letting your voice be heard…without actually talking…but using words online. We all have a story within us…what's yours?
The time is NOW, step out into the world of possibilities…do something different and discover new horizons. It is not difficult and certainly easy when you know the way to do it.
Let me introduce you to Wealthy Affiliate, the place where I learned how to create a website and 'let my voice be known'. This is where I learned how to create my own blog and connect with people who helped me along the way.
Get your free hobby makeover guide I created to help you get started.
In it, I will tell you:
When you learn how to create your own blog, you get to choose the things that you write about. You can also use the blog to make extra income.
Make Another Dream A Reality – Get Your FREE Hobby Makeover Guide TODAY – It is your motivation to make a new start in your life…no matter where you are – geographic location is NEVER a problem either, especially when you live the laptop lifestyle.
Photo by ThisIsEngineering from Pexels