Increase Your Online Sales Fast With These 6 Strategies
Want to know how to increase your online sales fast? Read on. Whether it's a small business or a large eCommerce like Amazon or AliExpress, increasing your online sales is imperative. It's the only way your business can grow. However, increasing sales can be challenging.
Fortunately, there are myriads of ways and strategies you can easily implement. Here are six actionable techniques to help you increase your online sales fast!
Honesty Is A Priceless Policy
Honesty encourages and fosters trust in one's brand. It's a crucial policy that enriches one's reputation. Consumers are extremely sensitive to marketing techniques, so be straightforward, approachable, and honest.
Avoid making claims you cannot substantiate. Have you ever come across a website that claims to offer specific products or services but they don't? This approach makes you look like a fraud, and it damages the brand.
Be proud of what you do and work towards what you desire to achieve. You can introduce a new product but be honest to tell consumers it's limited in numbers. Don't try to fake it to entice the target audience.
Updating One's Website
Redesigning your website might be a big haul and cumbersome, but it's vital for boosting business sales. Updating the website keeps you up with the current trends. Your online presence is excellent for high-tier networking and transactions.
More so, it boosts the visibility for Google ranking. A website presents a golden opportunity for the target audience to find you. It acts as a sales marketing platform. You'll also keep up with the clients' buying patterns.
Seek help from a website designer who can offer fast and free website services. Get your site updated for more sales, which means more revenue and, eventually, more business expansion.
Invest In Excellent Product Images
Human beings are highly visual creatures. Then using images will attract more potential customers. Regardless of what you sell, including high-quality photos is a sure way of increasing sales.
And ensure the images are authentic and relate to the business.
Address Every Query & Answer Questions
One of the business pitfalls is assuming the target client's know-how of your services or products. Most entrepreneurs dodge answering questions and solving queries.
Any business needs patience and dedication. Be objective and calm when talking with clients. Consider every query and question important, and don't tire to get back to them.
Furthermore, be responsive via your website or through email. Clients might lose purchasing morale when not answered promptly.
Offer Discounts
Offering discounts encourage customers to buy more. For instance, you can offer 20% off during holiday days. This is a smart marketing strategy you can also use to sell your dead stock.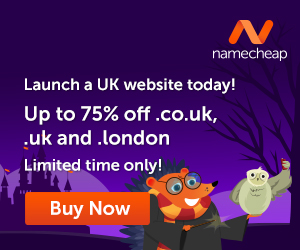 Email Marketing Is Effective
Don't end business-customer relationships the moment you get your hands on money. Unfortunately, this is a terrible mistake most businesses make. Come up with a considerate and thoughtful follow-up procedure for increased sales volume.
Make your customers feel valued and appreciated with those email updates, greetings, and thank you notes.
The Bottom Line
For sure, using any of these tips will help increase your online sales fast as well as easily. But you're not limited to these strategies. You can explore other techniques that will promote your brand, boost sales while maintaining one's brand image and reputation.
---
Images courtesy of Pixabay, UnSplash, and Pexels.
Do you know that the more you use your brain, the better it is for you? AND, the more difficult it becomes to get 'old'? Yup, the brain is really a 'muscle', and the more you 'exercise' it, the better and stronger it becomes. With that said, let's see how we can make the brain better.
How about that second career? Ever thought about writing? Or even have someone write for you if you think this would be a better alternative? Well, how about creating your own website? Letting your voice be heard…without actually talking…but using words online. We all have a story within us…what's yours?
The time is NOW, step out into the world of possibilities…do something different and
discover new horizons. It is not difficult and certainly easy when you know the way to do it.
Let me introduce you to Wealthy Affiliate, the place where I learned how to create a website and 'let my voice be known'. This is where I learned how to create my own blog and connect with people who helped me along the way.
Get your free hobby makeover guide I created to help you get started.

In it, I will tell you:
When you learn how to create your own blog, you get to choose the things that you write about. You can also use the blog to make extra income.
Make Another Dream A Reality – Get Your FREE Hobby Makeover Guide TODAY – It is your motivation to make a new start in life…no matter where you are – geographic location is NEVER a problem either, especially when you live the laptop lifestyle.