Ways To Land Your Dream Job Without Experience!
Everyone has ideas about their dream job – it is not easy finding the 'one' that will make life and generating an income a fun way to achieve. In this contributed article, we will look at ways to land your dream job without experience, or should we say – the traditional way.

Many employers nowadays like to state 'experience needed' on a job advertisement. Experience shows that you already have what it takes to work in that role and it minimizes the need for extensive training.
That said, you don't always need experience – if every job required experience, no-one would ever get hired. There are certain other ways in which you can persuade an employer that you have what it takes.
Here are just several other factors to consider as you try to land your dream job with no experience.
Get An Education
As with experience, an education isn't mandatory in many jobs, but it will help to boost your chances of getting hired. Many high-paying careers look for any kind of degree simply because it shows a certain level of intellect. Other careers meanwhile may look for specific education such as the medical sector.
If you want to become a nurse, you'll often have to complete a course in nursing such as this Grand Canyon University Nursing program. You can also look beyond higher education and consider short courses and workshops to expand your skill set.
Volunteer
If you're struggling to find a paid role, you could also try volunteering. Many employers offer work shadowing experiences – these could be a great opportunity to prove to an employer that you have what it takes.
Be prepared to take on as many tasks as you're allowed and to go above and beyond to show that you're passionate about the role – this could persuade an employer to then hire you on a paid basis afterwards.
Sites like Volunteer Match have a list of voluntary opportunities to choose from, although you may be better off contacting employers directly about volunteer opportunities.
Network
Knowing the right people can be beneficial in all walks of life.
You may be able to find someone who can put in a good word to an employer and help your application to get noticed. For meeting people in your field, try attending networking events.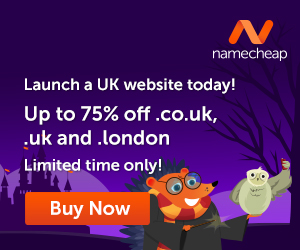 If you really want to get into programming, attend IT job fairs, hackathons and software trade shows. You can also use social media for networking by joining and interacting with groups and connecting to people on LinkedIn.
Don't be afraid to ask people who you meet about any vacancies they may know of or tips for helping to get one's foot in the door, and who knows – maybe help you land your new job.
Consider Freelancing
Whilst freelancing isn't possible in every career field, it can be a good route to take in certain trades such as journalism, handyman work and design. Freelancing allows you to choose your own clients and be your own employer. It does require a lot more perseverance, but there are plenty of sites such as Fiverr that can allow you to find clients more easily than ever before.
Freelancing could simply be something to put on your CV – if you'd still eventually rather work for an employer, it could show a certain level of self-motivation and may help to persuade employers to hire you. It may not be easy to land your dream job, however, there is only one way to ensure that you do – keep trying! All the best.
Images courtesy of Pixabay and Pexels.
---
How would you like to learn how to post on a blog like this one?
You can put your thoughts on paper but learning how to build your own blog is something different. If you have the right training it is not that difficult.
When you learn how to build your own blog you get to choose the things that you write about. You can also use the blog to make extra income. Here is where I learned how to build my own blog and connect with people who helped me along the way.
Click Here and see what it is all about!