[List]Essential Advice for Healthcare Recruitment
When it comes to healthcare recruitment, or even that of any industry, reducing turnover is essential. Healthcare workers need to be able to trust each other and work as a team, which can be tough when people are coming and going all the time. So hiring the right people is important if you want to improve employee retention. Here's how you could do it.
Attractive employee benefits can be the difference between finding average and great employees.Click To Tweet
Offer Good Benefits
Attractive employee benefits can be the difference between finding average and great employees. If you're competing to hire the best people, you need to be able to show candidates what you can do for them. A number of benefits can help your company to stand out.
Six Tips for Healthcare Recruiting
Challenges for healthcare recruiters. In this post, we give six strategies to optimize healthcare recruiting practices to find the best healthcare talent.
Improve Your Branding
Most job hunters today are likely to research a company before applying for a job or attending an interview. They'll want to know the impression of the company not just from the consumer or patient side but also what current and former employees think. Working on employer branding is smart if you want to attract better candidates.
Use Technology
The use of technology can help you to improve your recruitment process when you're hiring for your healthcare organization. There are various tools that you can use, including talent acquisition technology. The right tech can help to make hiring a smoother process.
Have a Diverse Hiring Policy
It's also smart to make an effort to hire a diverse team. For example, having more women in leadership positions can deliver some excellent benefits to healthcare organizations. Hiring more women and nurturing their careers can bring many positives to your healthcare business.

See Bradley University for more info on this infographic
Every opportunity in business, whether small or large, needs to use the best tools to propel them towards success. And success is not only measured in 'dollars and cents', but also in customer satisfaction and without unwavering doubt, the moral contentment of the employees.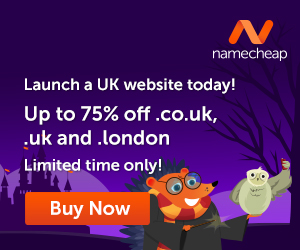 I hope these healthcare recruitment tips will be useful in helping your business achieve its highest potential towards greatness. All the best.
---
Images courtesy of Pixabay, UnSplash and Pexels.
When you learn how to create your own blog you get to choose the things that you write about. You can also use the blog to make extra income.
Here is where I learned how to create my own blog and connect with people who helped me along the way.
Make Another Dream A Reality – Get Your FREE Hobby Makeover Guide TODAY – This is your motivation to make a new start in your life.