[List]Weirdest Laws Can Motivate You To Become A Lawyer

 
Want to change your career path and become a lawyer? Law is a huge subject and it is one of the building blocks of our modern society. Without law, we wouldn't have a safe living space, and it is important for us all to learn how to follow the law in our lives.
Today we are going to take a look at some of the weirdest and wackiest laws from around the world that will surprise you as it did me!
Whether you are already working in a law firm, marketing for them with https://www.elitelawyermanagement.com/, or simply a curious soul… you'll soon see why law can be a fascinating thing to learn and build a career in this year.
1. Public displays of affection are banned in the UAE – if you even kiss in public you can be put in jail for a month!
2. You must learn how to play the drums in India. India has a locust issue and if you do not learn how to beat a drum to warn others about oncoming locusts you can be prosecuted.
Weird and real laws in certain societies.Click To Tweet
3. If you were thinking of flying a UFO over Châteauneuf-du-Pape, France then think again. It's illegal.
4. Have you ever caught a fish and decided to hold it in front of your face like a balaclava? We didn't think so. It's a good job you haven't because in the UK it is illegal to go around touching fish suspiciously once you have caught it.
5. Chewing gum in Singapore is not a good idea. Gum has actually been banned since 1992 because the Prime Minister thought it would cause people to cause mischief.
6. There's nothing better than finishing off a night on the town by riding your cow home… right? Well if you are caught drunk driving a cow in Scotland you will be in big trouble.
7. Slut shaming has been frowned upon for a while now with good reason, but Oklahoma has taken this a step further by banning it all together. If you are caught calling a woman a slut while in this part of the USA you can be facing charges.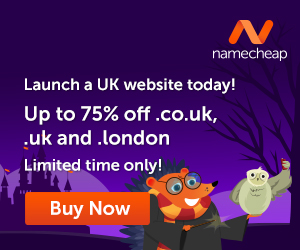 8. Apple, Peaches and Cream, North West…. Have you guessed what it is yet? Celebrities are known for naming their children *ahem* uniquely but in Denmark stupid names will not be accepted.
9. In Germany, it is the law to be awake while you are getting married. Crazy, right? It is important in Germany that you propose while both conscious and that you don't walk down the aisle while asleep.
10. Throwing poo is never acceptable, and in Utah it is totally illegal. It makes you wonder why it isn't illegal everywhere, really.
11. Getting in touch with nature is always a good thing, and it is all too tempting to get au natural to really get into the spirit… but don't do this while hiking in Switzerland.
12. If you plan to lock lips in Indiana, make sure that you shave your moustache first.
These are just a few of the 'crazy laws' that are still being upheld in certain societies today. Now, if this does not pique your curiosity and what fun you could have if you become a lawyer, then I give up!
---
Images courtesy of Pixabay, UnSplash and Pexels.
When you learn how to create your own blog you get to choose the things that you write about. You can also use the blog to make extra income.
Here is where I learned how to create my own blog and connect with people who helped me along the way.
Make Another Dream A Reality – Get Your FREE Hobby Makeover Guide TODAY – This is your motivation to make a new start in your life.