[List] How To Save On Heating Costs This Winter!
Let's see how to save on heating costs this coming winter. Working when it's cold can be difficult. It's hard to concentrate when you are cold and uncomfortable. It can even be hard to type with frozen fingers and hands. But, if you run a small business, you might be very keen to keep costs down.
How to save on heating costsfor you business." quote="…there are plenty of ways to bring office heating costs down…"]
While you want your staff to be happy and protected, and you'll undoubtedly want them to be able to work productively, you might be reluctant to have your heating on all the time, and keen to find ways to save money on your heating bills.
We're often the same at home. We hate being cold. We want our houses to be warm, safe, and comfortable. But, we're very aware that having our central heating on all the time can be ridiculously expensive.
Fortunately, however, there are plenty of ways to bring office heating costs down, just like there are ways to cut the expenses at home. Let me count the ways on how to save on heating costs…read on. 
Take More Control of Your Heating System
If you just turn the heating on and let it do its thing without really thinking about it, then you need to stop. Chances are you are spending much more than you need to, just because you aren't taking enough control.
Consider alternative ways to heat your office. Fuelbox.co.uk is a great place for gas oil drums if you'd like to use oil to warm to the office. It can also be used to run machines and equipment, instead of other fuel, and is often cheaper. Or, at least install a smart thermostat, and turn the temperature down a degree or two.
Close the Doors
Sometimes, the most straightforward changes have the most impact. Closing doors between offices and communal areas can help to keep your rooms warm. When it's very cold, consider having your team work out of one large room, instead of in their own offices, and close all the doors to keep heat in.
Layer Up
Encourage your staff to wear layers. If you've got a work uniform, encourage them to wear layers underneath, and add a logo-ed fleece or hoodie. If not, make sure they know that they are allowed to add jumpers, and even scarves as long as it is safe and practical.
Keep Moving
Sitting still is never going to warm you up. When you start to feel cold, get up, and move. Stretch, go for a short walk or do a few basic exercises. Give your staff regular short breaks and let them do the same.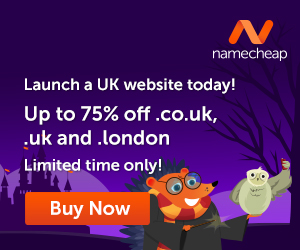 Look At Office Layout
If you are already all working in one large room, think about moving the desks so that they are close to each other. Move closer to the middle of the room to share body heat.
Add Insulation
Find out if your office has got roof and wall insulation. If not, consider getting some installed. You should also insulate pipes, especially those that run outside the building to stop them from freezing in a cold snap.
Change Your Working Hours
A great way to save money on heating is to change your working hours. Work during the warmest parts of the day, perhaps even flexibly week to week, and make sure the office is empty when it is at its coldest.
Final Thoughts On How To Save On Heating Costs This Winter
These are just some basic tips on how to save on heating costs for your business, and who knows, maybe implement some when it comes to your home too. All the best!
---
Images courtesy of Pixabay and Pexels.
When you learn how to create your own blog you get to choose the things that you write about. You can also use the blog to make extra income.
Here is where I learned how to create my own blog and connect with people who helped me along the way.
Make Another Dream A Reality – Get Your FREE Hobby Makeover Guide TODAY – This is your motivation to make a new start in your life.