[List]Software Data Protection For Online Employees
Being aware of the best software data protection systems and tips for your employees will help to safeguard your online business.One of the most vulnerable areas in your business when it comes to online security, in general, is your staff.
They're only human, and whether they're conscious of their use of the online world or not, mistakes will happen.
...every mistake can be dangerous to your business...
However, every mistake can be dangerous to your business, so here are a few ways to protect your staff when they're online.
Block Potentially Dangerous Sites
The first step that you can take is to get schooled on the technology that's out there for you to utilize, from https://vpncoffee.com/avast-vpn-review to using software that controls the sites you go on.
When you have so many staff members working for you, there are going to be staff who browse the online world for their own personal use. This is something that pretty much every employee is going to be doing at some point during the day.
We all need a moment to switch off from the work we're doing or to have a break. So in order to protect them and your servers from getting hacked, it's a good idea to have your internet to block potentially dangerous sites and even links within emails.
That way, you're cutting out any potential dangers that come from websites that may have viruses on them or emails that have a link which leads to a virus. This is a 'must' step when it comes to software data protection at this basic level.
Teach Your Staff With Professional Training
Keeping staff trained and up to date on the internet is useful.
Not every staff member is always in 'the know', and it's wrong to assume everyone is going to know about the latest ways in which viruses and hackers can access personal data through the online world.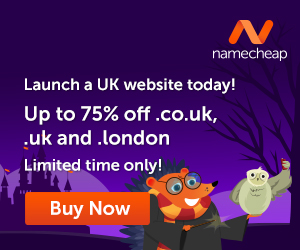 It's worth bringing in an expert to give the occasional workshop or training session in order to provide relevant information about what to look out for when it comes to the dangers. The more they are made aware, the more informed they can be and the more caution they can take with their daily work life on the computer.
Have A Password Software Installed
Having multiple passwords to learn when working for the business can be hard to remember, and some staff members will use documents to store passwords or even write them down. This is both dangerous and easily accessible for those who wish to cause harm to the company.
Password software is one of the latest advancements in online technology that can generate secure passwords or keep that password information locked and encrypted in its software. This means that the staff member doesn't even need to worry about learning the password. Most of these software types also reset passwords when they need updating.
Protect Files With Encryption
And finally, keep your personal files protected with encryption. Whether that's storing it in personal documents or on external hard-drives, these files need to be inaccessible to anyone who is trying to take them from an external location that's not that associated with the business computer.
Protect your staff online, and it will help keep your business safe at the same time. I hope these basic tips will help your business when it comes to software data protection at the 'human level'.
---
Images courtesy of Pixabay, Unsplash and Pexels.
When you learn how to create your own blog you get to choose the things that you write about. You can also use the blog to make extra income.
Here is where I learned how to create my own blog and connect with people who helped me along the way.
Make Another Dream A Reality – Get Your FREE Hobby Makeover Guide TODAY – This is your motivation to make a new start in your life.