[List] The Value Of Outsourcing – What Is It Worth?
Is the value of outsourcing worth its weight in gold as we are sometimes led to believe? You might have heard a lot about outsourcing if you run your own business, or work as a freelancer to make money from home.
To some, outsourcing seems like the perfect solution. But, if you run a small business, and have a limited income, you might worry about the expense.
Is the value of outsourcing worth its weight in gold?
Sure, outsourcing will make life easier, but, can it ever really be worth the cost? If you can afford to outsource tasks, wouldn't you be better off hiring full-time staff?
Sometimes, yes. There's no denying that there are benefits to hiring permanent team members to work in-house. It gives you a chance to build a strong team that works well together, which can have great benefits for your business. But, it's not always an option, and outsourcing is often equally worthwhile. Let's take a look at the value of outsourcing.
Outsource Work To Ease Your Load
Many small business owners and self-employed professionals suffer from stress. Some even face small business burnout which can affect their mental health. A significant cause of this kind of stress is trying to do everything for yourself, even the things that you might not be as good at, or enjoy as much. You might put too much pressure on yourself to succeed.
Outsourcing Gives You A Chance To Take A Break
Imagine getting the chance to take a week off without having to worry about your business. Outsource, and you can. Things might not run exactly the same, but you should be able to take a break without having to check in all the time or work while you are away.
You'll Have Access To Experts
There are plenty of outsourcing options, depending on what services you need. Anchor Advisory services can take care of your IT issues and look after cybersecurity. A freelancer could maintain your website or write content. Someone else could run your marketing campaigns.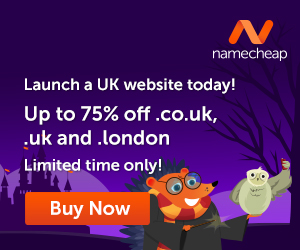 One of the most significant advantages of outsourcing work is that you gain access to the experts that you need when you need them. A small business would struggle to employ permanent staff with these skills.
You'll Have A Greater Earning Potential If You Outsource
When you try to do everything for yourself, you are limited. There's only so much that you can do every day. You might have to turn orders away because you are busy dealing with less important tasks like answering phones and updating your social media and website. Outsource work, and you'll have a greater earning potential.
Your Customers Deserve The Best
Do you ever find that when you are busy, quality and customer service suffer? It can be hard to keep up, and quality often slides when we've got more to do.
But, your customers deserve and expect the best. Outsource work and quality and service levels will be maintained. You'll keep hold of loyal customers, which can make outsourcing well worth it.
Any Expense Is Flexible
Hiring help can be costly. Outsourcing is still an expense, but it's a more flexible option than hiring permanent staff. When you hire someone, you have to pay them, no matter how much money you are making. Outsourcing gives you the option to hire help only when you need it. This is primarily the best value of outsourcing – planning your business according to your budget. All the best.
---
Images courtesy of Pixabay, UnSplash and Pexels.
When you learn how to create your own blog you get to choose the things that you write about. You can also use the blog to make extra income.
Here is where I learned how to create my own blog and connect with people who helped me along the way.
Make Another Dream A Reality – Get Your FREE Hobby Makeover Guide TODAY – This is your motivation to make a new start in your life.