[List]5 Ways Making An Office The Best That It Can Be
Aah, the office! Any tips on making an office the best that it can be ? Read on. We spend so much of our time here (sometimes over 40 hours a week) that it becomes an integral part of our lives, and you can feel like you're living and breathing work.
Because of this, it's important that you make your office the best that it can be for you and your team, or you could find that morale and productivity is low, and that you're all clock-watching wondering when you can get out of there.
5 Ways to improve your office space." quote="One thing that you should never underestimate is the general feel of your office."]
But how can you make your office a great hub of productivity and well-being? It's not actually as hard as you think, and if you keep these 5 things in mind then making an office a better place is indeed achievable.
#1: Out with the old
One thing that you should never underestimate is the general feel of your office. Does it feel light and airy, or is it an old-fashioned space, with hardly any natural light? If your office is still in the past, then you need to make every effort to make it modern, and to work on the decor and furniture that you have. It's a small difference, but you'll see a big change in your employees once you make it.
#2: Think about workplace comfort
Sitting in a chair for 40 hours a week that isn't very comfortable at all is not good news for your employees. Not only is it detrimental to their physical health, but it can increase stress and other mental health issues, so you need to follow the guidelines when it comes to comfort and well-being. Check out EssentialSkillz – DSE compliance training if you're not sure where to begin, this is great start.
#3: Lighten up the mood
Something that could be holding your staff back and ruining productivity levels is that your office is just boring. Creativity and brilliant ideas have never come out of boring offices, so loosen your grip a little if you're insisting on making your workplace serious and stressful. Try making an office more encourage for team building and friendships in the office, and you'll find that business ideas are being shared, too.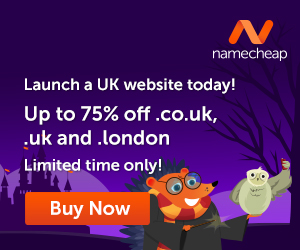 #4: Allow people to work from home
Working from home is something that is increasing in popularity in the modern day, and many employees now spend a couple of days a week out of the office. This will improve your office dynamic, as people won't feel like they're going through the 9 'til 5 slog for 5 days a week. When you do see your team members, you'll be surprised how refreshed they are, and the general change in mood that will follow.
#5: Make a great break space
Breaks are vital to your teams productivity, and you should be encouraging your employees to take a lunch break wherein they are actually away from their desks. Create an interesting break space where they can truly relax, with comfortable furniture and games machines to help them to unwind. Not only will your team benefit, but you will, too, as they will be more productive when they return to work.
Enjoy making your office the best that it can be!
---
When you learn how to create your own blog you get to choose the things that you write about. You can also use the blog to make extra income. Here is where I learned how to create my own blog and connect with people who helped me along the way.
Make Another Dream A Reality – Get Your FREE Hobby Makeover Guide TODAY – This is your motivation to make a new start in your life.