[List]What Is Specialized Service And Using It For Your Business
Do you know what is specialized service? Have you considered using it for your business? The internet has torn down barriers to industries, and we are no longer restricted by geographic location.
There is no shortage of resources to solve your business needs, as new technologies, companies, and solutions emerge online. This has caused saturation in some markets.
The saturation of certain markets has pushed companies toward specialization. Industries are now being shared by companies that operate in niche sectors.
The internet has torn down barriers to industries...
In the past, businesses often strove to develop all-encompassing models, where they could handle specialized tasks internally. This allowed businesses to operate more efficiently.
With an abundance of resources and information now readily available at a moment's notice, many companies are now turning to specialized companies to handle certain services. It allows them to focus on the core aspects of their business while maintaining high business standards.
Specialization is a modern approach to business that should be considered strongly. Here are eight specialized services that you should think about using for your business.
1. Advertising
Marketing, and in particular, advertising, has become a specialized business function in recent years. With advancements in technology and rapidly changing digital trends, it can be hard to keep up with the latest in advertising strategy.
Specialized advertising companies can provide high-level services that cover all of your needs across a range of platforms. Modern advertising is data-driven, so you can determine the effectiveness and performances of each campaign by studying reports from your advertising agency.
2. Web Design
A slick-looking and high performing website is an absolute must for any modern business. Your website should be customer-focused and easy to use. It should be optimized for maximizing conversions and attracting new customers. This level of a website requires professional design and maintenance.
https://www.wix.com provides the tools to create a personal or professional site, but you are unlikely to be able to match the quality of the site created by a specialized web designer.
3. Social Media Management
Social media is one of the most important aspects of any business. In many cases, it's the main communication link between a company and its customers. What's more, it is one of the most effective methods of acquiring new customers, generating leads, advertising, and gaining customer insights.
While most business owners understand that posting regularly on social media is important, they don't realize how vital it is to be strategic in your approach to your social channels.
It's no longer enough to post regular content; you must now add value to customers through social media. Content should be well-thought-out and be optimized for a particular audience and platform.
There are many resources available to help get you up to speed on social media marketing. Still, none can give you the knowledge and experience of a specialized social media agency. This is what is specialized service about.
4. Sanitation
The COVID-19 pandemic has demonstrated the shortcomings of many companies when it comes to sanitation. Specialized cleaning and sanitation companies have the equipment, knowledge, and know-how to perform pristine sanitation services for your premises. Consider hiring them to ensure that your property is adequately cleaned.
5. Accounting
Using a third-party accounting firm is surprisingly affordable. Their specialized knowledge means they can advise you on cost-effective ways of operating your business.
Specialized accounting is particularly useful when it comes to niche markets. For example, companies like COPAS, provide accounting services geared specifically for the oil and gas industry. You can find their information here: https://www.copas.org/.
6. I.T.
Having a professional I.T. specialist to take care of the technological aspects of your business is crucial. Even if your company uses minimal I.T., there is a standard level of installation, maintenance, and problem-solving for every business.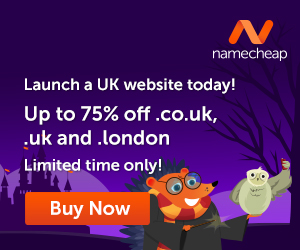 Cybercrime is on the rise currently, so from a safety perspective, you should have a specialized I.T. service take care of cybersecurity.
7. Waste Management Services
Companies today place a large emphasis on being environmentally friendly. Many of them have green policies and procedures and promote recycling. However, lack of training and information means that bad habits creep in when it comes to handling their waste.
Hiring a professional waste management service can take care of waste and recycling in a responsible and eco-friendly way.
8. Distribution
Distribution and logistics can be some of the most difficult and tricky internalized services for a company to manage. Providing a comprehensive distribution service can be very expensive, and it can use up a significant amount of resources.
To be efficient in distribution requires strategy and specialized knowledge that may be easier to gain from an outsourced company.
Specialized distributors have the infrastructure, staff, and knowledge to operate effectively and efficiently. They are likely to be more time and cost-effective than any non-specialized company. So, now that you have an idea of what is specialized service, see how it benefits your business as you build it towards a viable success. All the best.
---
Images courtesy of Pixabay, UnSplash, and Pexels.
Do you know that the more you use your brain, the better it is for you? AND, the more difficult it becomes to get 'old'? Yup, the brain is really a 'muscle', and the more you 'exercise' it, the better and stronger it becomes. With that said, let's see how we can make the brain better.
How about that second career? Ever thought about writing? Or even have someone write for you if you think this would be a better alternative? Well, how about creating your own website? Letting your voice be heard…without actually talking…but using words online. We all have a story within us…what's yours?
The time is NOW, step out into the world of possibilities…do something different and discover new horizons. It is not difficult and certainly easy when you know the way to do it.
Let me introduce you to Wealthy Affiliate, the place where I learned how to create a website and 'let my voice be known'. This is where I learned how to create my own blog and connect with people who helped me along the way.
Get your free hobby makeover guide I created to help you get started.
In it, I will tell you:
When you learn how to create your own blog, you get to choose the things that you write about. You can also use the blog to make extra income.
Make Another Dream A Reality – Get Your FREE Hobby Makeover Guide TODAY – It is your motivation to make a new start in your life…no matter where you are – geographic location is NEVER a problem either, especially when you live the laptop lifestyle.
Photo by ThisIsEngineering from Pexels