[List]What Should Your Priorities Be This Year?

https://unsplash.com/photos/8D2k7a3wMKQ
It's safe to say that we all set priorities in life. Whether we realize it or not, every single day we do it. Whether we're looking at making decisions or choosing different actions, we are setting a priority in our lives.
However, when you look at it like this, you may realize that you actually don't actively set priorities – you're just going with the flow. And this can be dangerous. It can be something that you end up doing just because you're living on autopilot – and that's definitely not good for you.
When you are actively looking at your life, you are able to make more conscious decisions about the direction that it's going in. And setting priorities helps you to do exactly that. Let's take a look.
Creating A Business
To begin with, you may find you know that you really want to create a business for yourself. Have you always wanted to create a certain product or offer a consulting service? If so, then maybe now is the time for you to make it a priority and set time aside to get things up and running.
Starting A Family
Or maybe for you, you really want to think about starting a family? When that's the case, you'll definitely want to think about preparing yourself. Bringing a child into the world is a big deal – and you may need to be mentally and physically ready for it.
While there may never be a right time, it can take a while to happen. So, bear that in mind.
https://unsplash.com/photos/JNl0hOXsNI4
Improving Your Home
Another thing that could be on your agenda right now is your home. Maybe you want to make some changes? Maybe you know that you want to try to shake things up a little or update the décor? Then, you need to be more intentional about saving for it and planning your decorating process.
Being More Green
Maybe you know that you're not living all that consciously. If you think that you're having too much of an impact on the environment, then think about maybe minimizing that. And there are lots of ways to do it.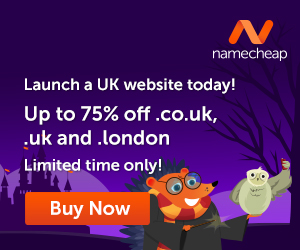 You can get a water tank in the garden to collect water and focus on water tank cleaning to keep it running. You can minimize your use of plastic and the waste that you throw out. But you have to choose to be more conscious about it.
Having More Fun
Finally, you may find that you really need to ensure that you are having more fun in your life.
Do you tend to be a little more serious in your life?

Are you always focused on work?

Are you constantly planning or do you always find yourself on the go?
If that's the case, maybe you know that you need to be able to take a step back and just relax a little more. You may find that you have to try to have a bit more fun. So focusing on down time and experiencing more fun could be a great start to the best you when it comes to your priorities.
---
Images courtesy of Pixabay, UnSplash and Pexels.
When you learn how to create your own blog you get to choose the things that you write about. You can also use the blog to make extra income.
Here is where I learned how to create my own blog and connect with people who helped me along the way.
Make Another Dream A Reality – Get Your FREE Hobby Makeover Guide TODAY – This is your motivation to make a new start in your life.