What Does It Take To Make A Business Look Good?
What are you doing to make a business look good? And more importantly – make your business look good! It's no secret that businesses have to look great if they are going to stand out from the crowd.
Many owners find themselves struggling with work like this when they first get started, finding it hard to know what to do when they are making decisions that will shape their business.
Thankfully, making your business look great can be more straightforward than you'd expect, and there are loads of tools that can help you around the web.
To make this process easier for you, this article will be exploring some of the steps that can be taken to make a business look good.
Inspire Yourself
Without a strong background in design, it can be a challenge to find ways to inspire yourself when you are working on the look of your business.
Websites like Instagram are perfect for this, giving you the chance to look through loads of other people's work when you're going through this process. You can use tags to search for design-related posts, liking, and interacting with the ones that you enjoy the most.
Slowly, you will start to notice more and more images you like in your feed, giving you the chance to get started.
Get Some Practice
Design is a complex field that can take a very long time to master. In fact, a lot of veteran designers would tell you that they continue to learn throughout their careers.
Trends change, the public's needs develop, and businesses always want to stand out, constantly pushing the limits of what used to be possible with design.
Of course, this means that getting some practice will always make you into a better designer. Making things for fictional companies can be a good way to start with this, pushing you to explore different ideas that will inspire you to go further with your own business design.
Getting Some Help
Of course, not everyone is able to be a master of design. This professional field will always take a lot of learning, and even those with the skills to make things look great will struggle to use the modern tools being used.
Companies like Jupiter Design can help you with this for every aspect of your business. Your storefront, products, packaging, and brand all need to look great if you're going to stand out from the crowd.
Of course, though, at the same time, you need to make sure that your design conveys your brand properly. Professional designers will always have an easier time when it comes to solving problems like this.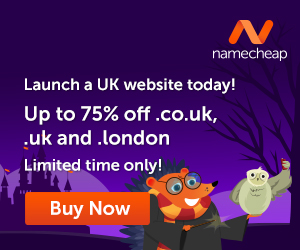 With all of this in mind, you should be feeling ready to take on the challenge of making your business look good. A lot of people struggle with work like this, finding it hard to know what to do when they are trying to overcome problems like this.
Of course, though, while you may find it tricky, this sort of job is essential if you want to stand out from the crowd – doing your best to make a business look good and more importantly – your business!
---
Images courtesy of Pixabay, UnSplash, and Pexels.
Do you now that the more you use your brain, the better it is for you? AND, the more difficult it becomes to get 'old'? Yup, the brain is really a 'muscle', and the more you 'exercise' it, the better and stronger it becomes. With that said, let's see how we can make the brain better.
How about that second career? Ever thought about writing? Or even have someone write for you if you think this would be a better alternative? Well, how about creating your own website? Letting your voice be heard…without actually talking…but using words online. We all have a story within us…what's yours?
The time is NOW, step out into the world of possibilities…do something different and discover new horizons. It is not difficult and certainly easy when you now the way to do it.
Let me introduce you to Wealthy Affiliate, the place where I learned how to create a website and 'let my voice be known'. This is where I learned how to create my own blog and connect with people who helped me along the way.
Get your free hobby makeover guide I created to help you get started.
In it, I will tell you:
When you learn how to create your own blog, you get to choose the things that you write about. You can also use the blog to make extra income.
Make Another Dream A Reality – Get Your FREE Hobby Makeover Guide TODAY – It is your motivation to make a new start in your life…no matter where you are – geographic location is NEVER a problem either, especially when you live the laptop lifestyle.
Photo by ThisIsEngineering from Pexel