Making A Career Change To Spend More Time With Family
Making a career change is sometimes a 'necessary evil' and 2020 has been a wake-up call for many people. The coronavirus pandemic has made people question their lifestyles, their careers, and reassess priorities. For many people, it's highlighted the work/life balance gap, with many deciding to make positive changes for the future.
One way to do this is by making a career change. By switching your job or the way you work, you can spend more time with family, something that's becoming more and more important. It can be a great way to wind down to retirement and to help make sure you get time to do the things you want to do.
Thinking about making a career change to spend more time with your family? Here are some ideas for making it possible.

Image Credit: Unsplash under Creative Commons
Cut Your Hours
If you work in a job that involves a lot of hours, both in the office and at home, you likely find you have little time for much else. In the time that you do have, you're exhausted, which can make family time difficult.
One solution is to cut your hours.
Some employers are becoming more understanding of the need for work/life balance and could help you come to a more flexible arrangement. You might even want to consider working part-time or reduced hours if your family can afford it financially.
Start Working For Yourself
Becoming self-employed is one way to take back control of your working pattern and make sure you have enough time and energy for your family. Going freelance can be a big move, but it's one that will pay off if you're dedicated to making a success out of it.
Becoming self-employed is something you can do over time, at first working around your existing job and then making it a permanent move once you've established some clients and a regular income.
Working for yourself will have many benefits, and you'll get to work more flexibly too.
Invest In A Business
Investing in a business is a great way to change your working life, and could even become a family business in time. Investing in a business can help you grow your savings, as well as give you the chance to do something you're passionate about.
You can learn more about buying a business with The DVS Group to help you get started. While it will take some work at the beginning, being able to call the shots yourself will help you find a better balance between work and family time.
Making a career change for the sake of your family can be an excellent way to plan for your future and rediscover what's important. There are options available to you that will help you enjoy work/life balance, while also being able to top up your nest egg for your retirement.
Reassess your priorities and decide whether a change to your career could be a great move to make for you and your family. While it can be daunting to break away from what you know, the benefits will be worth it as you focus on making some amazing memories with loved ones.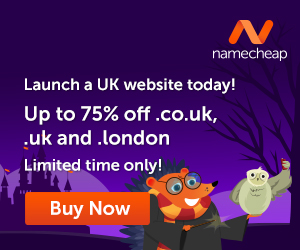 ---
Images courtesy of Pixabay, UnSplash, and Pexels.
Do you know that the more you use your brain, the better it is for you? AND, the more difficult it becomes to get 'old'? Yup, the brain is really a 'muscle', and the more you 'exercise' it, the better and stronger it becomes. With that said, let's see how we can make the brain better.
How about that second career? Ever thought about writing? Or even have someone write for you if you think this would be a better alternative? Well, how about creating your own website? Letting your voice be heard…without actually talking…but using words online. We all have a story within us…what's yours?
The time is NOW, step out into the world of possibilities…do something different and discover new horizons. It is not difficult and certainly easy when you know the way to do it.
Let me introduce you to Wealthy Affiliate, the place where I learned how to create a website and 'let my voice be known'. This is where I learned how to create my own blog and connect with people who helped me along the way.
Get your free hobby makeover guide I created to help you get started.
In it, I will tell you:
When you learn how to create your own blog, you get to choose the things that you write about. You can also use the blog to make extra income.
Make Another Dream A Reality – Get Your FREE Hobby Makeover Guide TODAY – It is your motivation to make a new start in your life…no matter where you are – geographic location is NEVER a problem either, especially when you live the laptop lifestyle.
Photo by ThisIsEngineering from Pexels