13 Mistakes To Avoid When Looking For Your Dream Job!
We are all human and here are 13 mistakes to avoid when looking for your dream job…or any job for that matter. These points may be things you already know but might need a little refresher course on. This contributed article will help you ensure that you remember the things that do matter. Read more.
We are all human and here are 13 mistakes to avoid when looking for your dream job...or any job for that matter.
It doesn't matter whether you are stuck in a job you're not quite happy with or currently unemployed, choosing to go after your dream career is a scary and complicated decision.
After all, things go wrong every day, and if something goes wrong in your job search, you could be left with less than you had in the beginning.
However, you shouldn't allow this to hold you back, especially when many things that could go wrong are somewhat in your control. It's your mistakes that often lead to the problems, so here are thirteen you should avoid at all costs.
1. Not Having A Plan
Job hunting may not seem like the most challenging task on the planet, but, without any direction, you could waste precious time and energy. Because of this, it's vital that you create some sort of action plan to guide you through the process.
The specifics of this plan will depend on you and your dream job, but there are some basic steps that everyone should take. These include actually deciding on a career, updating your resume, and preparing for potential interviews.
2. Applying Through Online Listings
The world wide web is full of useful employment sites and job forums, allowing you to find open positions and learn about hiring companies quickly and easily.
Almost anyone can apply for jobs on these sites, and many people do, which is why they're also a place many job hunters get lost in the crowd.
With hundreds of applicants each day, you're unlikely to get noticed, which is why you should apply directly to companies instead. This way, you can impress recruiters in person. This is easily one of the more common mistakes to avoid and it happens so frequently.
3. Spending Little Time Networking
Many people say that what you know isn't important in comparison to who you know. While this isn't always the case, it would certainly help your employment efforts if you knew someone at the company you're applying to, or, at the very least, know someone who knows someone.
With that in mind, you should ensure you spend time networking and building up your professional contacts. This way, you always have a group of people to help you with your job search.
4. Making It About Money
We all need money to survive in this world, but that doesn't mean that your entire life should revolve around it. If you make your job search about financial gain, rather than your own happiness, then you'll find it a lot harder to secure your dream career.
After all, most jobs don't offer the average salary or above for new hires. Instead, you should rethink your monthly budget so that you can chase your dreams, rather than be stuck in a well-paid job that you despise.
5. Forgetting About The Qualifications
Unfortunately, securing any kind of work is going to be tricky if your qualifications don't match up with those required for the job. For this reason, you should take the time to develop your skills before you apply for positions you're not ready for.
If you're already working full-time, online education allows you to work around your current job, offering a range of courses, from online msn nurse practitioner degrees to arts certifications. This will help your resume to stand out.
6. Submitting An Incorrect Resume
We all want our resumes to stand out from the crowd, but it's crucial that yours does this for the right reasons. Your resume is the first opportunity you have to impress potential new employers, which means that any typos or grammatical errors could be the difference between success and failure.
To prevent this, you should make sure that you proofread the document a few times before you submit it. You could ask someone you trust to check it over too, just to be safe.
7. Ignoring The Cover Letter
Having a great resume is essential to your job search. However, that doesn't mean that it's particularly important to hiring companies. With so many resumes to read throughout the hiring process, most recruiters only glance over resumes and spend most of their time reading cover letters.
This is because cover letters offer a chance for potential employees to express their personality and passion. Because of this, you can't afford not to write one yourself.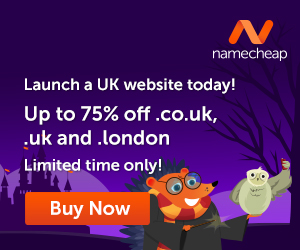 8. Using The Same Documents
Sending out hundreds of copies of the same resume may have worked in the past, but, these days, it rarely does. For this reason, you must ensure that you tailor both your resume and cover letter to each position and company you apply for, rather than just sending a generic one to them all.
You should avoid including any information not relevant to the work and instead include explanations and reasons as to why you're a good fit.
9. Neglecting The Interview Prep
Bagging yourself an interview is a challenge in itself, which is why you should make the most of your small victory. However, this is going to be incredibly difficult to do if you fail to prepare.
You must ensure that you take the time to research the position you're applying for, as well as your interviewer and the company as a whole. You should also consider questions you may be asked and come up with some potential answers. It's also vital you have your references on hand.
10. Posting Inappropriate Content Online
These days, many recruiters and hiring managers look through applicants' social media before deciding whether or not they're the right fit for the job.
They also hunt for potential employees on such sites, especially on those for professionals, like LinkedIn. Because of this, you're going to have a hard time securing any job at all, especially a highly-sought after one, if you post inappropriate content alone.
If you intend to do this, you should update your privacy settings.
11. Arriving Late To Interviews
On the day of your interview, you're going to want to make the best impression you can. Unfortunately, this is going to be quite difficult if you arrive late with no explanation.
Of course, life can get in the way sometimes and ruin your plans, but, if this does happen, you should call ahead and let your interviewer know. Make sure you express how apologetic you are and explain that you're open to rearranging if it would be more convenient.
12. Bad Mouthing Previous Employers
You may hate your current job, or your last one may have ended on bad terms, but that doesn't mean that you should tell your interviewer about it. This will only make matters worse with your previous or current company and may even ruin your chances with a new one.
After all, your interviewer won't want to hire someone that may start bad mouthing them one day. It's much more sensible to stay polite and professional, regardless of the circumstances.
13. Giving Up Too Soon
Landing any job is difficult, but bagging your dream career is a different challenge entirely. There will be struggles to face and, at times, you will want to give up, but it's important that you don't.
Even when things become quiet on the job hunt front, there is always a chance that the perfect opportunity is just around the corner, but, if you quit now, you wouldn't be able to see it. Your happiness is important, so don't let go of your dreams.
Things go wrong every day, but, as helpless as you may feel when they do, you're not without control. It's often your mistakes that have an influence, so, if you're hoping to land your dream career, make sure that you know which mistakes to avoid and come out shining every time. All the best.
Images courtesy of Pixabay.
---
You can put your thoughts on paper but learning how to build your own blog is something different. If you have the right training it is not that difficult.
When you learn how to build your own blog you get to choose the things that you write about. You can also use the blog to make extra income. Here is where I learned how to build my own blog and connect with people who helped me along the way.
Click Here and see what it is all about!