Outsourcing Your Marketing Needs: The Last Piece Of The Startup Puzzle
Marketing is the most daunting and challenging aspect of any startup. It feels like you are throwing a dart at a giant board filled with thousands of different ideas and hoping one of them sticks. But the good news is that as a small business, you may find success by outsourcing your marketing needs rather than tackling them alone.
Image by Canva Studio via Pexels
Why Outsource Your Marketing Needs?
Marketing is a critical aspect of any business. In fact, some studies have found that marketing accounts for between 50-70% of the average company's sales. But getting marketing wrong can be extremely costly. It can also be extremely time-consuming.
If you want to get your startup off the ground, you will need to spend a lot of time finding your target market, developing your marketing strategy, and testing different marketing channels. If you are attempting to do all of this in-house, you will not only be wasting a ton of time, but you will also likely be investing a lot of money that your business might not be able to afford.
How To Find A Reputable Marketing Partner
Finding a marketing partner is easier than you think. There are several online marketing companies out there that can take care of all your marketing needs. You will want to look for a few specific things to find a reputable company.
First, you want to find a company that understands small business marketing is very different from consumer marketing. You also want to find a marketing agency for startups and SMBs. This will give you an idea of how well they work and what they can achieve for their clients. Finally, you want to find a company that offers a wide range of services. The more you can outsource, the less time and money you will have to put into your marketing.
3 Additional Pieces Of Advice For Outsourcing Your Marketing
Before you jump into outsourcing your marketing, it's essential to keep a few things in mind. First, you want to ensure that your marketing partner is committed to a long-term partnership. You will want to sign a contract with your marketing company that outlines all expectations, responsibilities, and deliverables. This will ensure that everyone is on the same page and that both parties are accountable for the work that they are doing.
Second, it's crucial to find a company that fits your budget. You want to ensure you pay a fair amount for your marketing services. Unfortunately, many companies charge way more than they are worth. Make sure you do your research and find a company that offers excellent value for the price.
Third, remember that outsourcing your marketing is a long-term decision. There are many companies out there that promise quick results. While some marketing strategies work quickly, they often don't last. Be patient and make sure that you find a long-term partner that you can rely on. If you follow these three pieces of advice, you can find the right marketing partner for your company.
Content Marketing Is The Best Way To Grow Your Startup
There are numerous marketing strategies you can use to your advantage. And it's not uncommon for startups to focus their marketing efforts on paid advertising, like Google Adwords or Facebook ads. These are effective marketing methods, but they come with a high price tag. Paid advertising is also very time-consuming.
But with content marketing, you have the opportunity to create high-quality, organic content that will help you attract your target market and drive consistent leads without spending money on ads. It's one of the most effective ways of growing your startup and costs next to nothing to implement.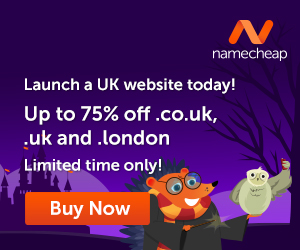 Bottom Line
Marketing is an investment. It takes time, research, and money to be successful. There are many ways to bring in new customers, but it's important to find a mix that works for your company. Marketing is a necessary evil for every business. However, if you don't have the knowledge, expertise, and time to do it properly, it can be challenging to succeed. Outsourcing your marketing needs is one way to get around these issues.
---
Images courtesy of Pixabay, UnSplash, and Pexels.
Do you know that the more you use your brain, the better it is for you? AND, the more difficult it becomes to get 'old'? Yup, the brain is really a 'muscle', and the more you 'exercise' it, the better and stronger it becomes. With that said, let's see how we can make the brain better.
How about that second career? Ever thought about writing? Or even have someone write for you if you think this would be a better alternative? Well, how about creating your own website? Letting your voice be heard…without actually talking…but using words online. We all have a story within us…what's yours?
The time is NOW, step out into the world of possibilities…do something different and discover new horizons. It is not difficult and certainly easy when you know the way to do it.
Let me introduce you to Wealthy Affiliate, the place where I learned how to create a website and 'let my voice be known'. This is where I learned how to create my own blog and connect with people who helped me along the way.
Get your free hobby makeover guide I created to help you get started.
In it, I will tell you:
When you learn how to create your own blog, you get to choose the things that you write about. You can also use the blog to make extra income.
Make Another Dream A Reality – Get Your FREE Hobby Makeover Guide TODAY – It is your motivation to make a new start in your life…no matter where you are – geographic location is NEVER a problem either, especially when you live the laptop lifestyle.