How To Protect Your Business Reputation
Reputation is everything in business. With over 90% of consumers now reading online reviews before contacting a company or making a purchase and shoppers keen to buy from brands they trust, it's more important than ever to protect your business reputation. If you run a business, here are some tips to take on board.
Image credit: https://pixabay.com/photos/board-chalk-feedback-review-study-3700116/
Safety
Safety should be a top priority for every business owner. Health and safety covers employees and customers, and it can relate to everything from places that are open to the public to managing a fleet of trucks on the road.
As the company director, it's beneficial to establish a culture that respects safety and to be rigorous when it comes to ensuring compliance. Carry out regular risk assessments, implement guidelines and make sure your team has access to training and any safety equipment that is required to prevent injuries.
Use signs and alerts to keep customers and staff safe, and check that vehicles meet the relevant requirements. Trucks may need trailer reflective tape, for example, and all vehicles should undergo regular maintenance.
Keep up to date with training and renew certificates in line with industry guidance. Putting safety first can enhance team morale, improve your reputation among clients and customers and reduce the risk of penalties and fines.
Quality
Quality is essential when trying to impress customers and encourage them to recommend your brand and buy from your business again. Consumers have expectations, and if they feel that products or services don't meet them, they may leave a negative review or advise others not to choose your business.
Pay attention to feedback and ratings, implement quality control measures and try to rectify any problems as quickly as possible. If you spot faulty goods, or there is a complaint from a customer, you may need to contact suppliers or manufacturers and alert other customers who have bought the same product or an item from the same batch.
Customer Service
Consumers want to buy high-quality products at competitive prices but they also judge brands and businesses on the way they communicate with them and the service and experience they provide. When a diner is unhappy with the service, they may provide a low review score even if the food is fantastic.
When a shopper buys a dress online, they could leave a negative review even if they love the product because delivery was slow or overpriced or communication was poor.
To enhance customer service and boost your chances of getting the best rating, provide responsive support options, keep in touch with customers, provide staff with training, and analyze feedback. Address issues promptly, ask customers for ideas and suggestions to improve the service and try to encourage communication and engagement. Social media is a brilliant platform for brands to connect with customers and show off their human side.
Protecting your reputation is key in business. If you own a company, it's crucial to understand the importance of impressing customers and ensuring they have a positive perception of your brand. Prioritize health and safety, insist upon providing high-quality products and services, and go the extra mile to offer first-class customer service.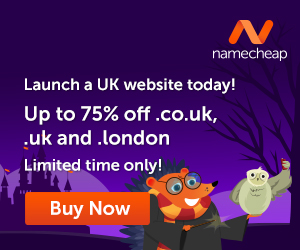 ---
Images courtesy of Pixabay, UnSplash, and Pexels.
Do you know that the more you use your brain, the better it is for you? AND, the more difficult it becomes to get 'old'? Yup, the brain is really a 'muscle', and the more you 'exercise' it, the better and stronger it becomes. With that said, let's see how we can make the brain better.
How about that second career? Ever thought about writing? Or even have someone write for you if you think this would be a better alternative? Well, how about creating your own website? Letting your voice be heard…without actually talking…but using words online. We all have a story within us…what's yours?
The time is NOW, step out into the world of possibilities…do something different and discover new horizons. It is not difficult and certainly easy when you know the way to do it.
Let me introduce you to Wealthy Affiliate, the place where I learned how to create a website and 'let my voice be known'. This is where I learned how to create my own blog and connect with people who helped me along the way.
Get your free hobby makeover guide I created to help you get started.
In it, I will tell you:
When you learn how to create your own blog, you get to choose the things that you write about. You can also use the blog to make extra income.
Make Another Dream A Reality – Get Your FREE Hobby Makeover Guide TODAY – It is your motivation to make a new start in your life…no matter where you are – geographic location is NEVER a problem either, especially when you live the laptop lifestyle.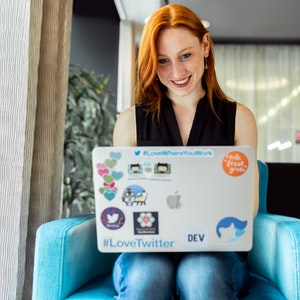 Photo by ThisIsEngineering from Pexels