My QUESTOFDAY Review – SCAM ALERT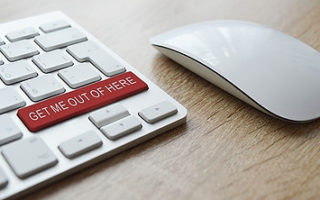 Have you heard of Questofday? Here is my Questofday Review – it will certainly 'shed some light' on your darkness. So, look no further – it is not worth the time of day or night as I will show you in this review. And yet another scammer decides that he is going to trick people.
Yes, this is the LATEST – QUESTOFDAY – where the claim is similar to the other review I did – NEWSONTOP17.
SO, you read the news clips, do the math, confirm, tell others, and get paid. NOPE, wrong again…NO PAYOUT!
Here is my #Questofday Review - it will certainly 'shed some light' on your darkness.
What Is QuestOfDay?
Another website created by DYANDOT where the claim is to give anyone the EASY task of reading online news and making money while doing it. It says you will be paid $4. You will have access to 15-30 articles daily. You will be paid once your balance reaches $990. A tad more than in Newsontop.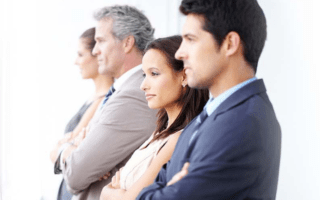 Created (according to WHOIS.com): 10 December 2018
Owner: Todd Han, Super Privacy Service LTD c/o Dynadot
Price: $0 – just the your valuable TIME and Emotion
How Does It Work?
You read the new articles, do a simple math addition, then confirm – then read the next article. It is suggested to get others to read as well – a referral – and this will put you in another 'level' – from 'active' to 'professional'.
Once you have a balance over $990, you should be paid for your reading efforts. Now, here are the similarities and differences between Newsontop17 and Questofday:
Similarities
both are owned by Super Privacy Service Ltd c/o Dynadot

created on 10 December 2018

same product – reading the news online

both have SSL certification – which undoubtedly helps to give 'trust'

no payout until a specified 'sum' is made…or at all

unlimited opportunity to 'create oodles of money'

crazy 'generous' affiliate payout ($90 per referral)

same basic website layout – nothing fancy – though I did notice that since I started doing the research, there were more ads showing up on the site
Differences
different 'specified' minimum payout balances

different dollar amount paid for reading the news articles – $4 vs $7 – base amount

different images on home website home page and throughout the website – but a somewhat similar genre
And these are what I could immediately see. I am sure there could be more if I looked more thoroughly with a 'fine-tooth comb'. But I think you get the general idea – stay away from Questofday and Newsontop17.
VERDICT: SCAM
I did a check with WHOIS.com and found out more information about this company.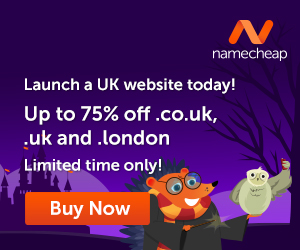 WHOIS link: – https://who.is/whois/questofday.com
Because I was a participant in 'Newsontop17', I decided to check out this site as well – same modus operandi – SCAM.
Please do not waste your time and effort on this website.
Want a better way to make money online? Check out Wealthy Affiliate – here is the link to a 7-day FREE trial where you can check out the platform before you commit to becoming a premium member or you can always just remain a basic member for FREE. It might require a bit more commitment, but you will control the outcome.
It will DEFINITELY help you to get started online and you have the opportunity to start a business online in any niche of your choice with the aim to provide VALUE to the community and the world you live in.

Read my FULL review here: https://yesucandoit.com/wealthy-affiliate-review/
I hope My Questofday Review has shed some light for you and you will RUN!!
All the best.
Images courtesy of Pixabay.
---
You can put your thoughts on paper but learning how to build your own blog is something different. If you have the right training it is not that difficult.
When you learn how to build your own blog you get to choose the things that you write about. You can also use the blog to make extra income. Here is where I learned how to build my own blog and connect with people who helped me along the way.
Click Here and see what it is all about!